I've already mentioned the Basingstoke Canal at least twice. It appeared at the start of blog entries "Seasonal Music and More" (12 December), and "Skating on Thin Ice" (23 December). These are shots I took from Arthur's Bridge, a pedestrian crossing about 15 minutes west of the town centre. I was walking home from the World Day of Prayer service on 7 March, and it was a beautiful day. Looking back east in the direction of town, you see a special turning area (a winding hole) built for the narrowboats that were too long to turn around just anywhere. I think the people living in those flats have a nice view.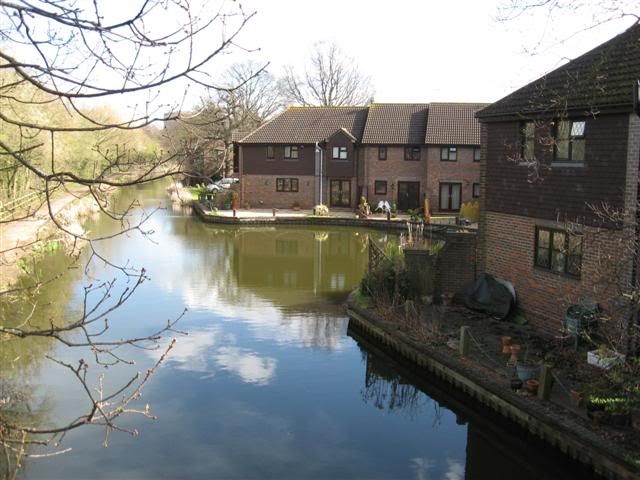 Looking further west away from town, several narrowboats are tied there on a permanent basis. We have yet to eat at The Bridge Barn Restaurant, located next to the water.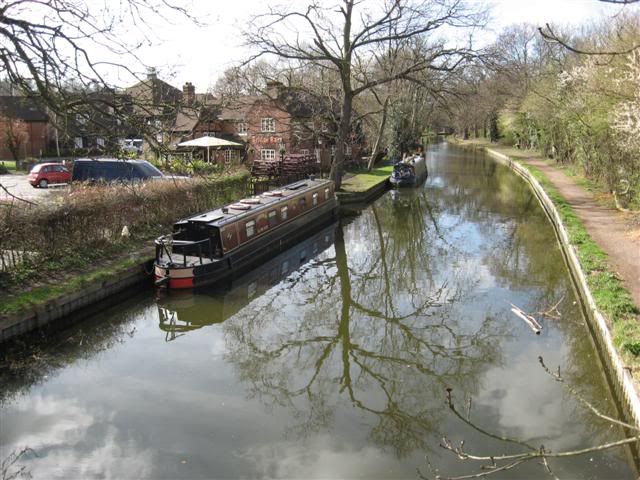 This was the scene 4 weeks ago on 22 March. It was the 13th Woking Canal Festival, and Mother Nature was
not
cooperating. Fortunately, that white tent provided protection.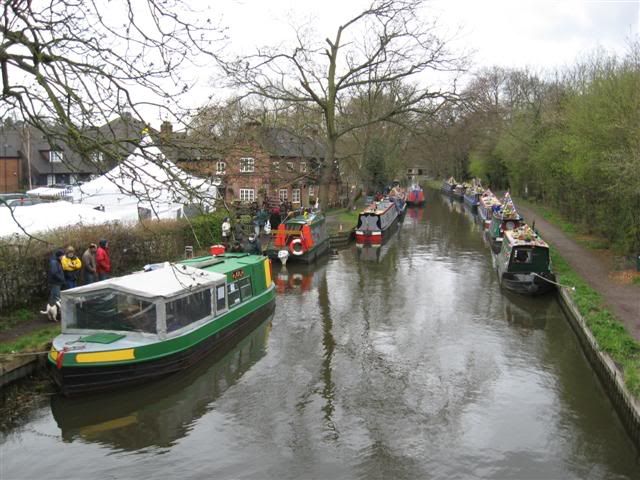 It was extremely cold and windy, and the first of 3 rounds of hail pelted us shortly after we arrived. (See the white streaks?) The miserable weather kept away many of the expected stallholders, boats, and visitors. But not us!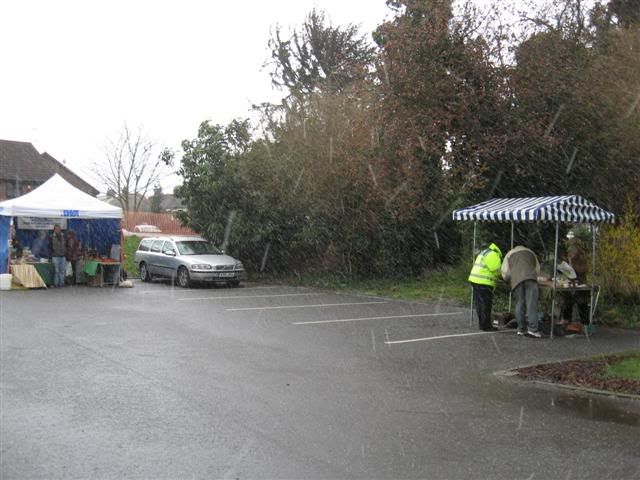 The Surrey and Hampshire Canal Society has always sponsored this event on Easter weekend, but it may rethink dates the next time Easter falls in March.... Even the narrowboat that usually gives rides along the canal was not there, so instead, we took a nice journey in this one. (That was when the second round of hail fell.)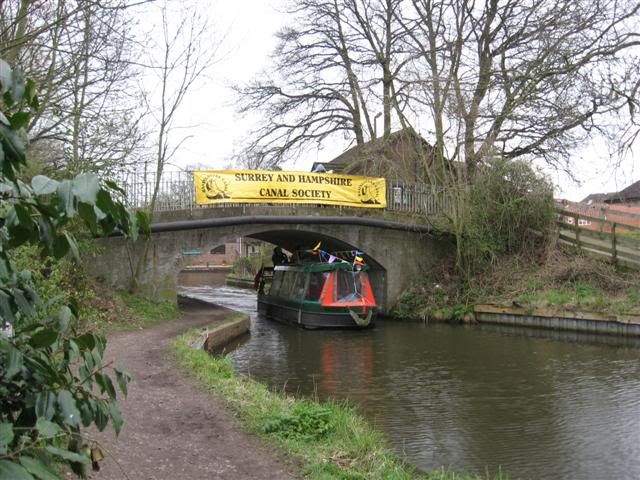 And wouldn't you know it, the owners are none other than Colin and Ruth - very active members of Woking URC.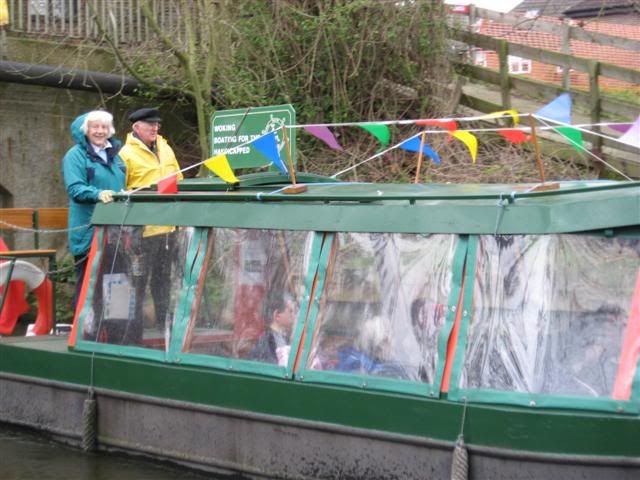 Luckily for us, we had a dry walk home...almost. The third and final round of hail appeared out of the sky when we were just minutes from our flat. One mad dash later, we were under shelter again.