Jane Austen is connected to many places in England, including Winchester. She spent the last weeks of her life in this house on College Street, and died there on 18 July 1817.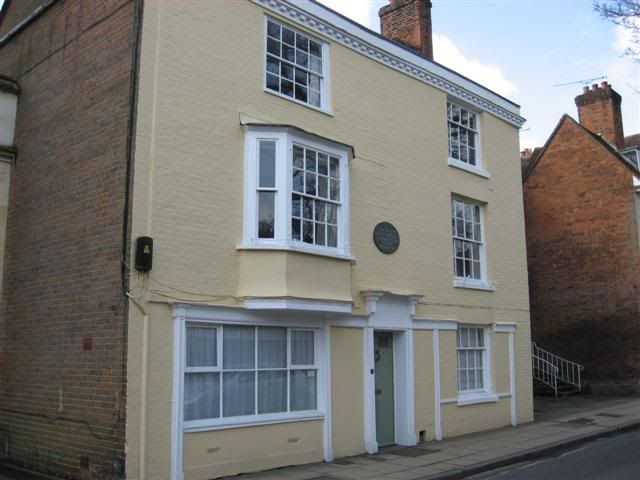 She is buried just around the corner in Winchester Cathedral. The original gravestone says nothing about her literary achievements. In those days, it was considered improper for a woman to be an author, especially if she was the daughter of a preacher!
A later brass plaque on the wall speaks highly of Jane Austen's writings.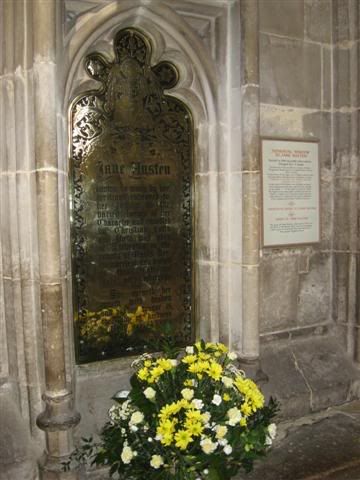 Above the plaque is a memorial window that pays tribute to writers. The figure in the lowest central panel is John, holding the Bible open to the start of his gospel, "In the beginning was the Word...." Above him is David, credited with writing the Psalms. The small figure above him is St Augustine. This ties the window to Jane, because Austen is derived from Augustine. I think her only book I've read is
Pride and Prejudice
. Chris is just finishing
Emma
for his English literature course. Funny, but he doesn't seem to enjoy her writing as much as I do....