Dave was looking forward to driving fast in Germany. I wonder if he'll get to do it again today on his way back? Personally, I'd rather take on altitude. At Ely Cathedral, I signed up for " The Total Experience" - admission, ground floor tour, stained glass museum, octagon or west tower tour, and tea or coffee in the refectory. The stone octagon tower designed in the 14th century was 74 feet across. Because it was too wide to support a stone vault, the lantern was instead built out of wood and covered in lead. At the bottom of the stairs we saw the model...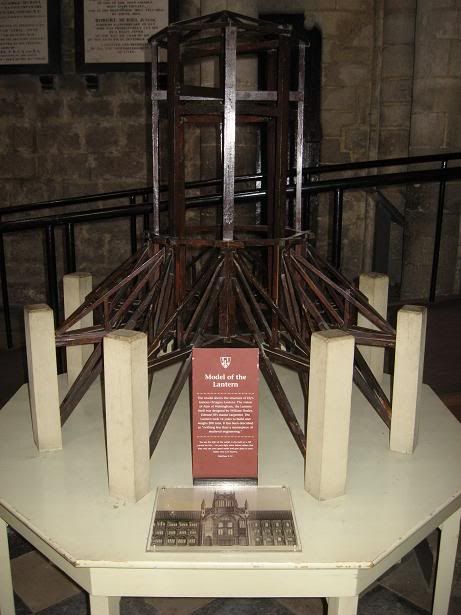 ...and soon we were inside the real thing.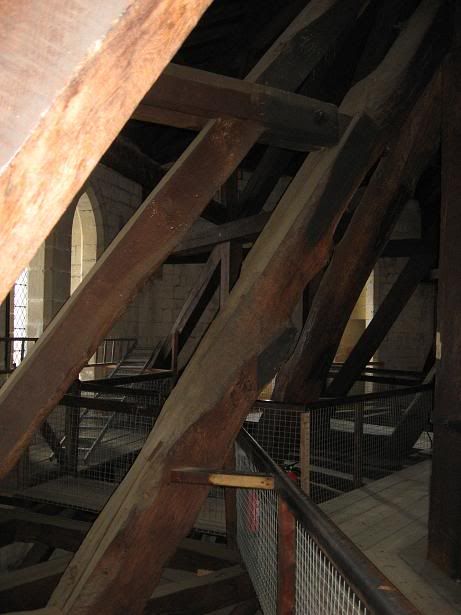 At this level, we were also able to look down inside the cathedral.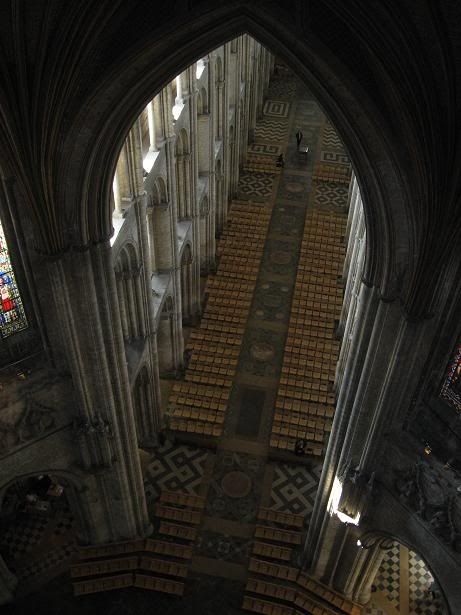 Our roof tour took us outside the octagon...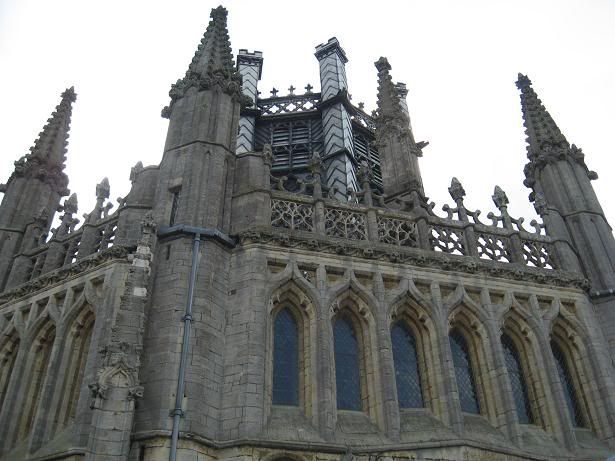 ...and then the lantern.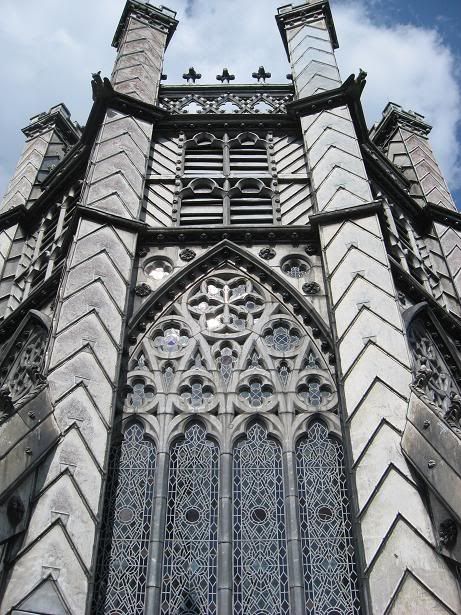 In addition, we had great views in all directions. Pretty flat, huh? Ely Cathedral is locally nicknamed "The Ship of the Fens." It dominates the low-lying countryside in which it is set, and is a well-loved landmark for many miles around.