Wednesday (April 9th - the day Dave and I went out on our first date in 1981!) was our third and final day in Northern Ireland. We decided we couldn't leave without visiting at least 1 of the 9 Glens of Antrim, so we chose the best known one. We drove through rain and hail, but the precipitation stopped soon after we reached Glenariff Forest Park. Glenariff means "arable or fertile glen," and it is also called "The Queen of the Glens." We decided to walk the 3 km waterfall trail, and these are just 4 of the many different waterfalls we encountered along the way, shown in the order we saw them.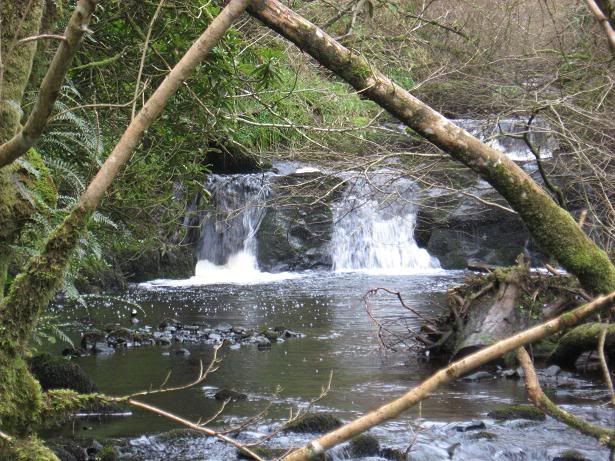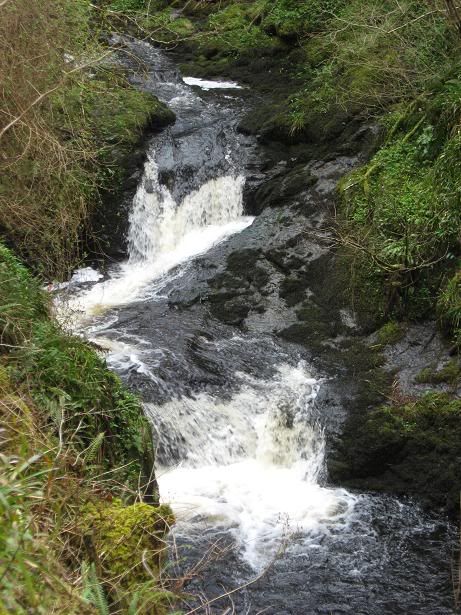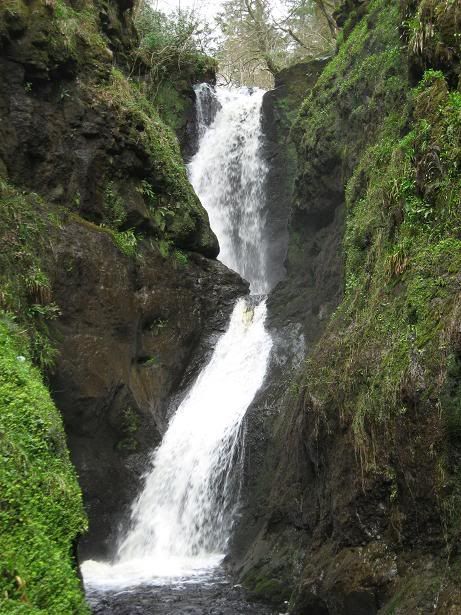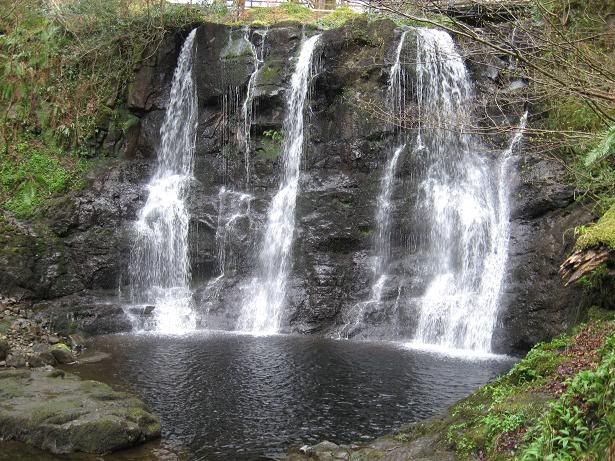 The first half of the trail was all downhill. The uphill second half was slightly more challenging, but we were rewarded with additional beautiful views, this time across the glen...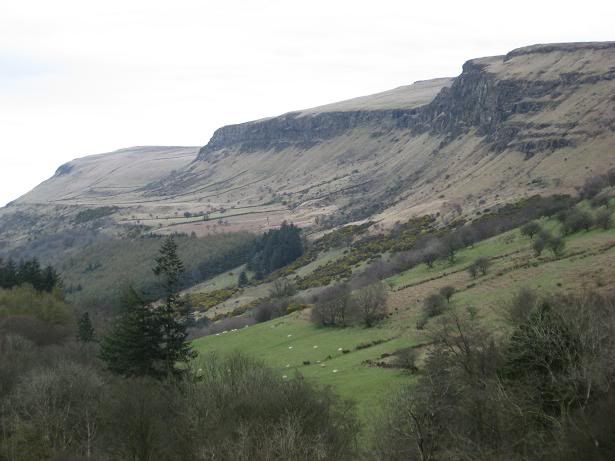 ...and out to sea.
It was a 60 minute flight from Belfast International back to London Heathrow. On Thursday and Friday, Chris and I helped out with the Holiday Fun Club that had been taking place at church all week. Dave had a day to shift gears before heading off to Germany on Friday for a weeklong Dagstuhl Seminar. Now we need to schedule an equally short trip to Wales so we can accomplish our goal of visiting all 4 countries in the UK during our time here....