i spent last sunday with jens fahr'n auf der autobahn (ok how many of you are singing the song now?). alas we drove in the rain from his house to dagstuhl, so no 200kph driving :( fortunately, the rain did stop long enough for us to walk around Köln where we grabbed a flammkuchen (a local food specialty) and, of course, a Kölsch (a local beer specialty), and to visit the Köln Cathedral (my second UNESCO world heritage site in as many weeks). here is a picture from the outside.
and a traditional view from the inside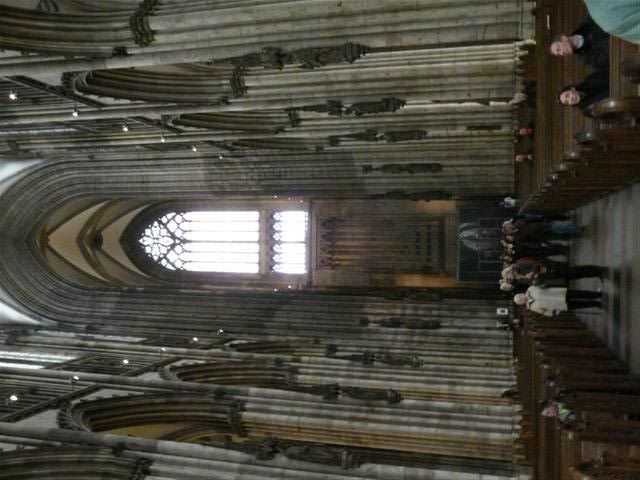 even thought it was intentionally not targeted, most of the stained glass was removed during WWII as a precaution. i guess not all of it survived as the south facing window has a rather modern look: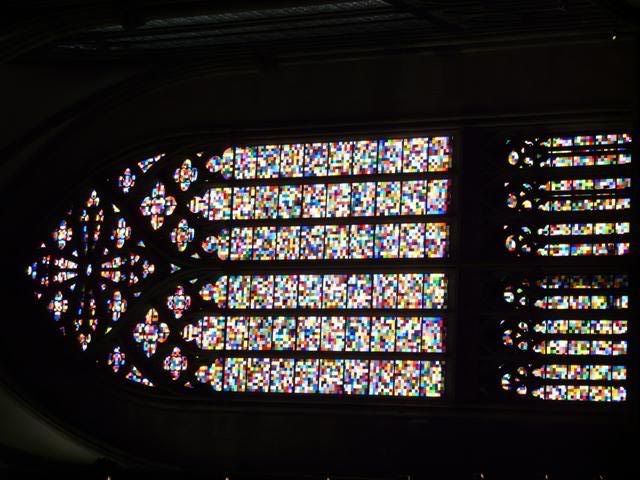 right before we left, the sun made an appearance through this glass. it was really impressive! especially the light playing off the inside of the building, which a picture would not do justice to :)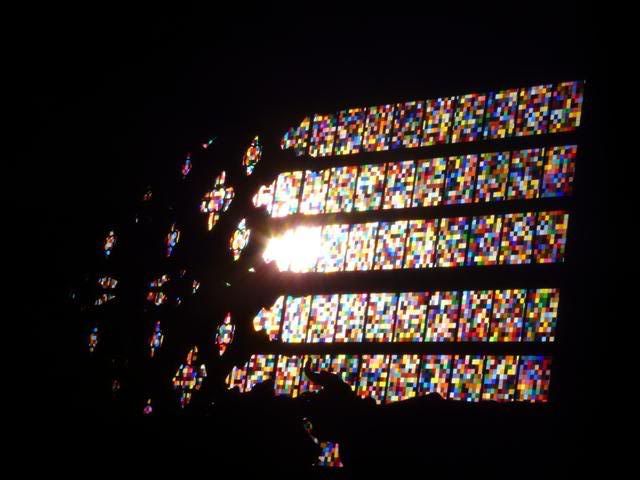 back outside the church there were some statues such as this one
the cool thing was that if you dropped a euro in her hat on the ground she would do a dance ... never the same dance!
need an up to date picture of the cathedral?
here is the cathedral web cam :)