This was actually our first big stop on Monday afternoon. It comes from the Scottish Gaelic
Carraig-a-Rade
meaning "the rock in the road." The road is the sea route for Atlantic salmon on their westward journey, and the rock is Carrick Island. For over 350 years, fishermen have strung a rope bridge 30 metres above the sea from the mainland (left) to the island (right), thus giving them access to the best places for catching the migrating salmon.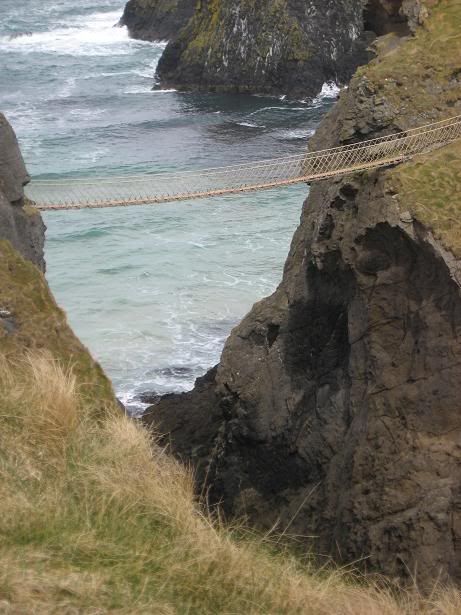 Naturally, tourists want to take the rope bridge challenge themselves, so it is a major attraction in Northern Ireland. I don't think Dave ever looked down to see the great views of the water below us.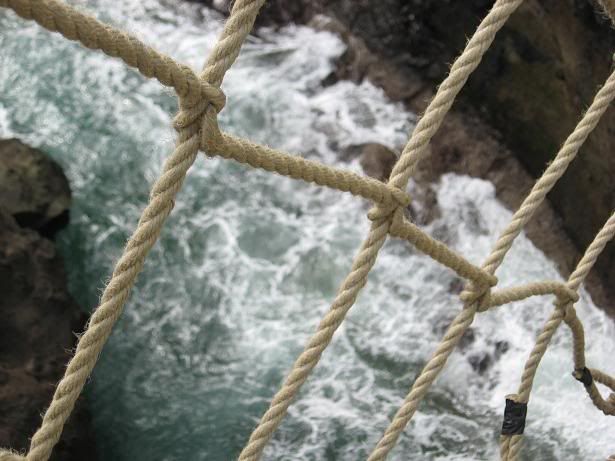 Nor did he let go of the railings. But he did stop and pose for a picture! Chris and I were obviously much more comfortable with the whole experience, so I'm very impressed that Dave didn't back out at the last minute.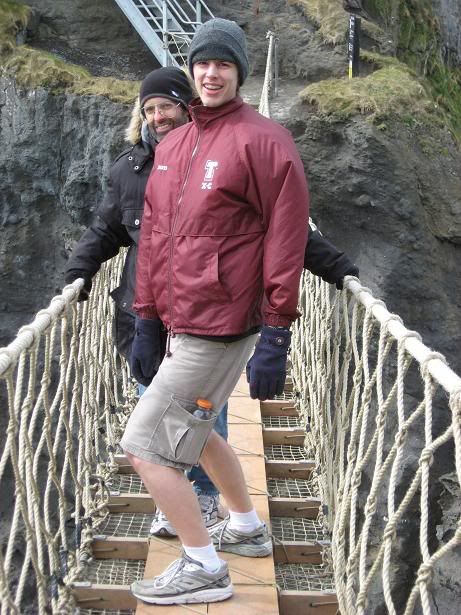 With an 8 person limit, lengthy queues form at both ends of the bridge in the summer. Early in the season, it's not quite as popular. That day it was cold (but dry!), with 25 mph winds from the west. If they reach 35 mph from the west, or 30 mph from the east (the better direction from which to lift up the bridge...), then the attraction is temporarily closed to the public. Only a few high parts of the island were off limit to us because of the strong winds.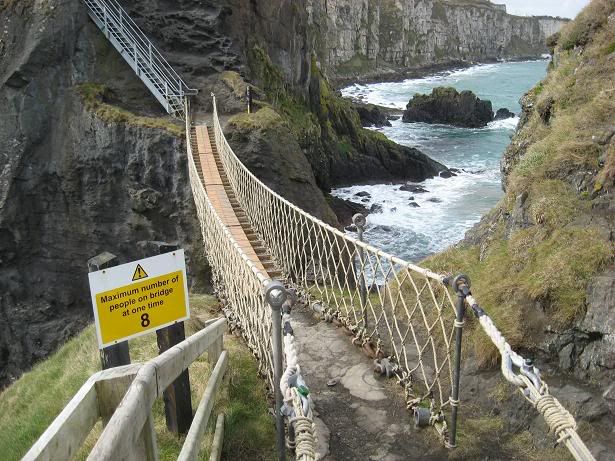 Once again, small groups came and went while we were there. Right as we were leaving the car park, a tour bus arrived. It had probably just come from the nearby Giant's Causeway, which was where we were headed. Perfect timing!