After visiting Buckingham Palace last Friday, I took a stroll through Hyde Park. I don't usually have much of an appreciation for landscaping, but even I was impressed by the many beautiful flowers I saw.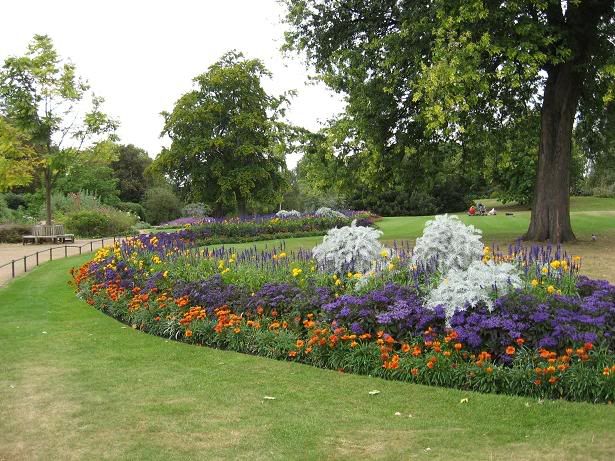 Looking southeast beyond The Serpentine, you can just barely see Parliament and Westminster Abbey in the distance.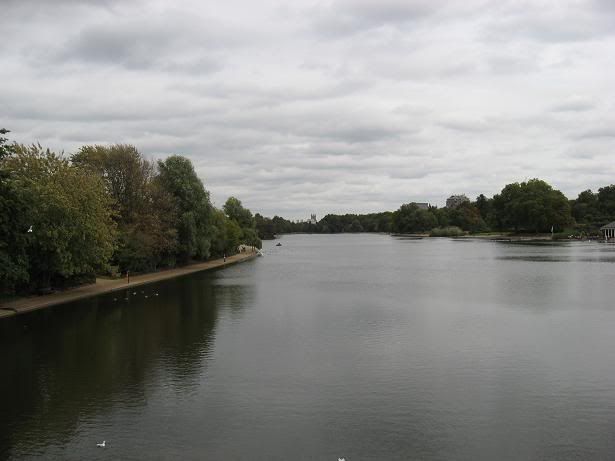 One of the newest additions to the park is the Diana Memorial Fountain, opened in 2004. Signs encouraged people to dangle their feet in the water, but most of us weren't that brave on this rather cool day.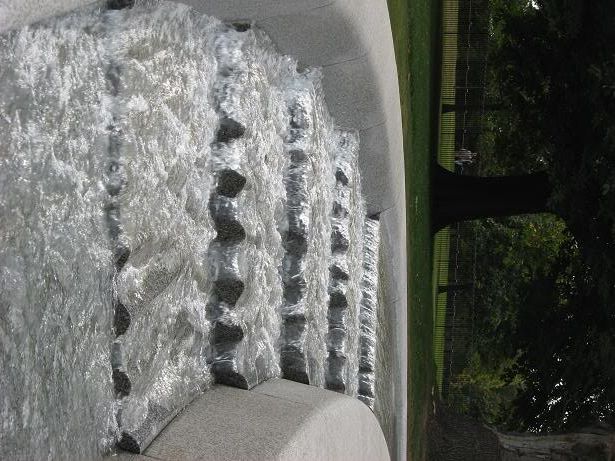 As I continued walking northwest along a path, I found myself in Kensington Gardens. Before now I hadn't realized that the one large green space is actually two distinct areas. Even the single lake has a different name here - The Long Water - and the birds love it! (Or at least they like the posts....)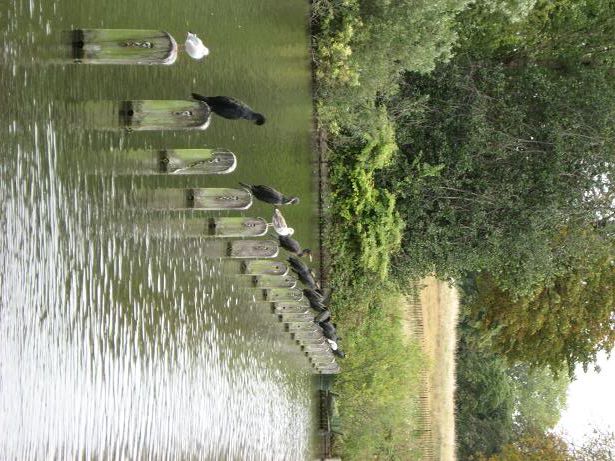 An old favorite in this park is the Peter Pan bronze statue, dating from 1912. Like many other people, I stopped to have a look before heading off to the nearest Underground station...and my next adventure.