It's not very often around here that I wake up to a bright blue sky without a cloud in sight. But that was exactly the case this morning, so I'll take it as a good sign on this September 11th....
Doesn't look very inviting, does it? Starting from the left you see a metal fence, barbed wire, a locked gate, a wooden fence, more barbed wire, and a river. But this is just one of numerous public footpaths that cut all across England. It even says so on the wooden post (you can't see the words that surround the yellow arrow), so up and over the step I went.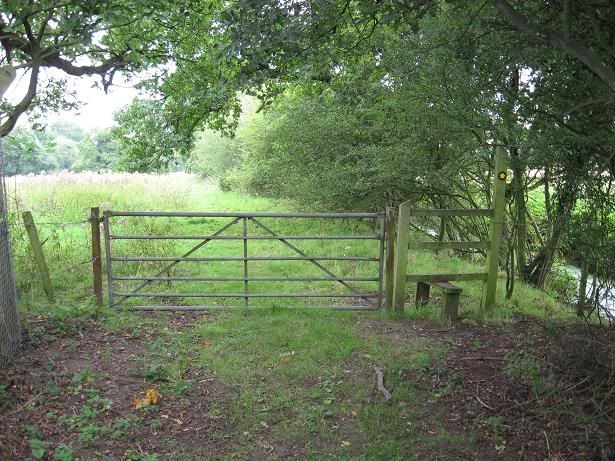 The arrow on this post pointed me to the right, as did the trampled grass. Don't worry, most paths have been much more obvious than this one.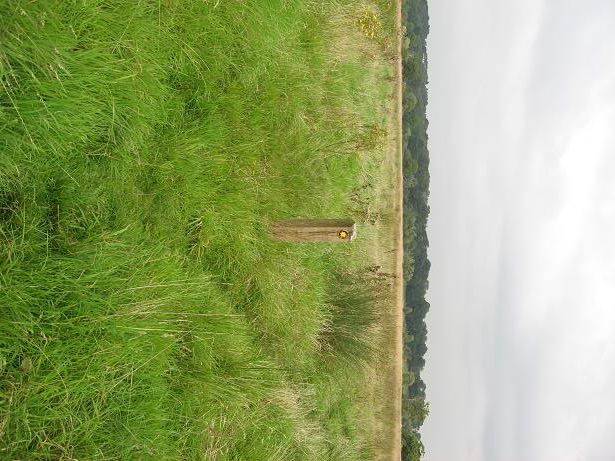 Bonus sights along the way included these swans...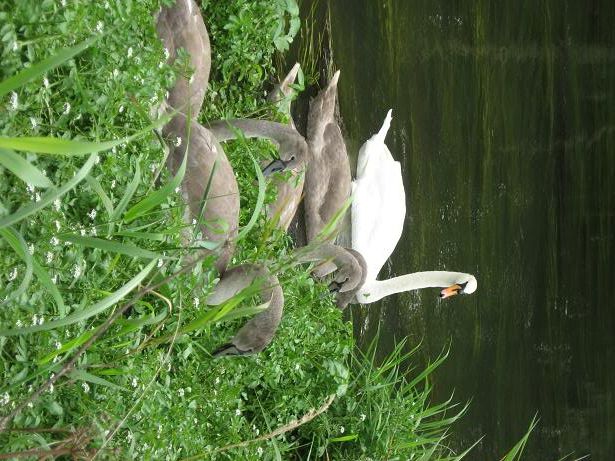 ...and the Newark Priory, destroyed by King Henry VIII under his dissolution of the monasteries in 1539.
Did I ever reach my intended destination of St Nicholas' Church in Pyrford, c.1140? Yes!