Much of last weekend was taken up with visits to numerous Heritage Open Days sites. But we did find time to do a few other things as well. On Saturday we were home by 5:00 to channel flip between the England vs. Israel football match (England won, 3-0) and the England vs. USA Rugby World Cup match (England won, 28-10, but USA played far better than expected). That night we walked over to the fun fair (www.carterssteamfair.co.uk) on Wheatsheaf Common. The classic games in the Vintage Arcade were novel to us!
Out of the many rides, we were most fascinated by the Steam Yachts that dated back to 1921. At first we only saw the Britannia in use, with the Union Jack on its underside.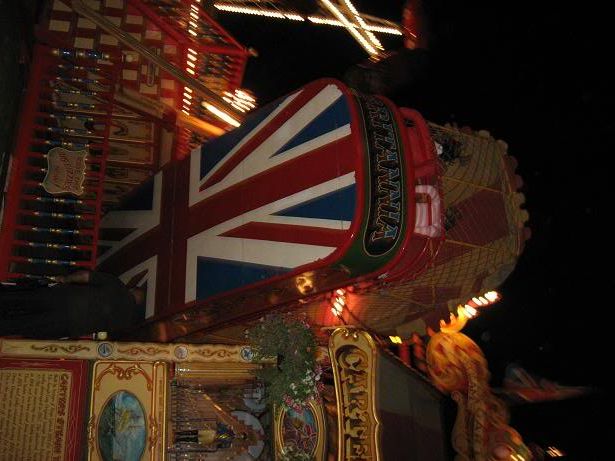 But soon it was alternating with the Columbia and its Stars and Stripes. To the right you can see the steam engine that actually powered the ride. And sure enough, it was someone's job to keep adding coal!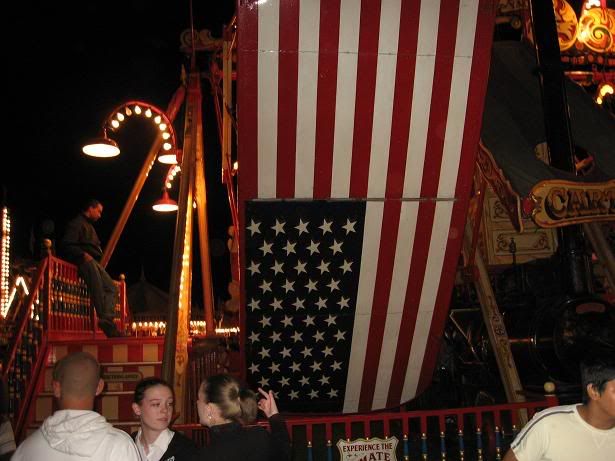 We passed on the candy floss (cotton candy) that was for sale, but couldn't resist trying the doughnuts that were fried before our very eyes, coated in sugar, and then handed over to us piping hot. Spectacular fireworks closed out a very enjoyable event.