Right. However, while the Royal Family is on holiday, the State Rooms at Buckingham Palace are open to the public from the end of July to the end of September. So that's where I went last Friday. There was even a special exhibit this summer -
A Royal Wedding
- to celebrate the upcoming Diamond Wedding Anniversary of The Queen and Prince Philip on November 20th. Photography was strictly forbidden inside. But once outside, we were encouraged to take pictures of the Palace itself (not the traditional view)...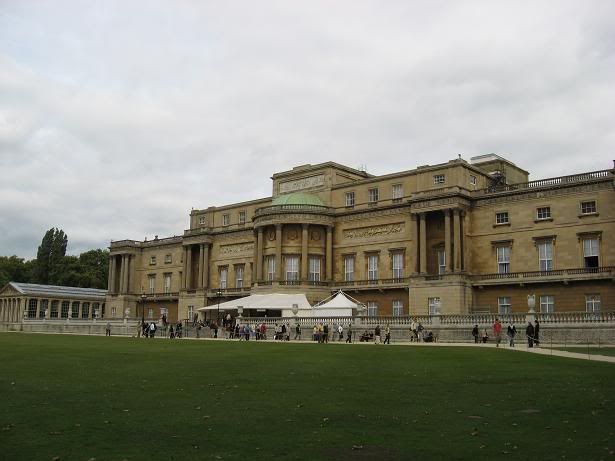 as well as the beautiful grounds through which we exited.
While the Government is on holiday, the Houses of Parliament are also open to the public from the end of July to the end of September. And that's where I could be found on Tuesday. Many sites nowadays (such as the Palace) include an audio guide in the price of admission, so you can go at your own pace. Here we were instructed to stay close to our official Blue Badge Guide, and Nigel gave an excellent tour. We were even allowed to take pictures once we reached the oldest part of the complex - Westminster Hall. It was almost like visiting a bonus church!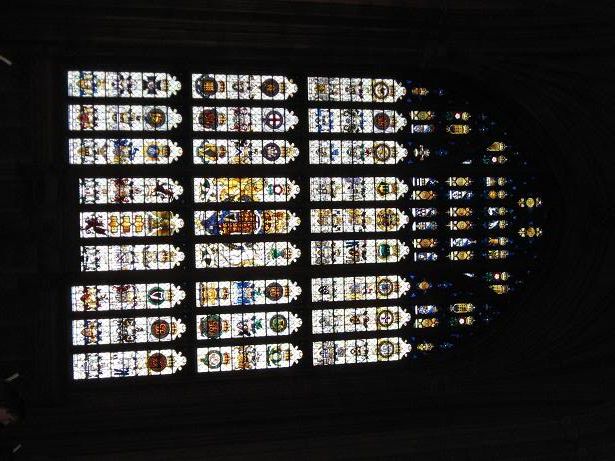 Once my day was done, I walked through the rain to meet Dave at King's College London. Before I got there, the rain let up, and I spotted this faint rainbow.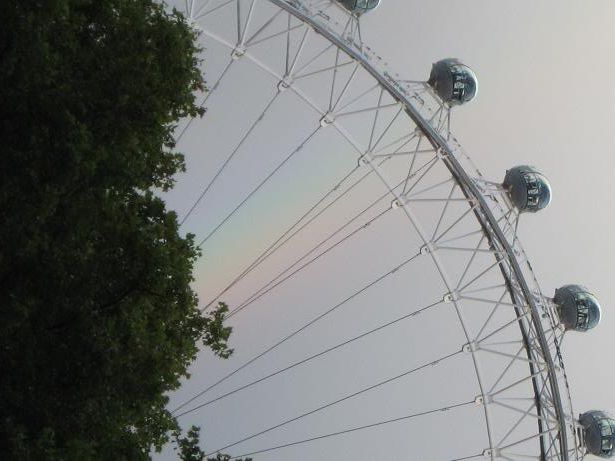 And by the time we finished dinner and headed for home across Waterloo Bridge, it was dark.