It's the start of the New Year for our Jewish brothers and sisters, and the start of Ramadan for our Muslim brothers and sisters. (Both began at sundown last night.) It appears that no synagogues exist in Woking itself. But the Borough is home to 3 mosques, including the Shah Jahan Mosque, built in 1889 and the first one in Britain. Inside you will find beautiful calligraphy, including the 99 attributes of God, while outside you can walk among the peaceful gardens.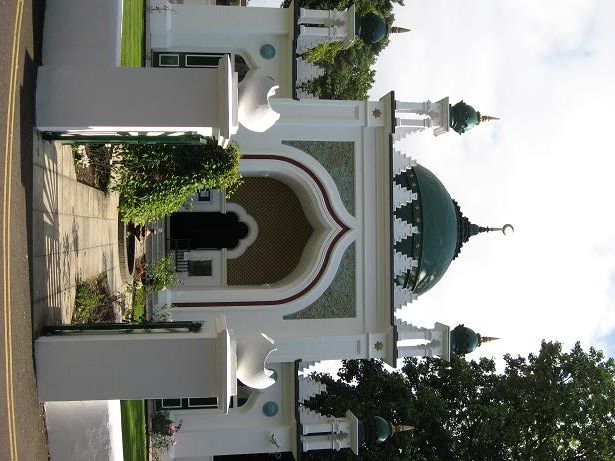 The Muslim Burial Ground is just a short walk away. Built for Indian Army soldiers who died in WWI, the graves are now in the Military Section of Brookwood Cemetery. However, the domed gateway and walls still reflect the design of the nearby mosque.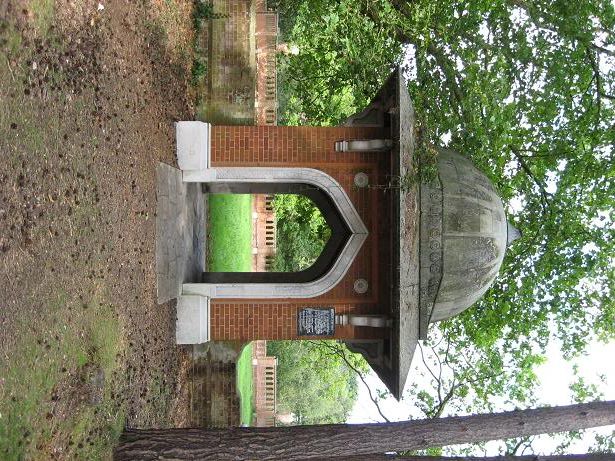 A Forum was started last fall in Woking to increase communication and understanding among Christians and Muslims. It sounds like the beginning of a program similar to the Institute for Christian & Jewish Studies (ICJS) in Baltimore, now celebrating its 20th anniversary. The ICJS has recently expanded its focus to Islam, and the Forum here also hopes to include other faiths at a later date.