Interesting. I started this entry yesterday (9/11), but didn't actually finish and post it until today (9/12), and yet it's still dated for yesterday. Anyways....
One of the postcards in the Visitor Centre is divided into 4 quadrants, each showing a different historic church in the Borough of Woking. All 4 had visiting hours during Heritage Open Days (last Thursday - Sunday), so my mission was to go inside every one of them. The closest church was a 20 minute walk north of our flat, and we got a nice view of the town centre.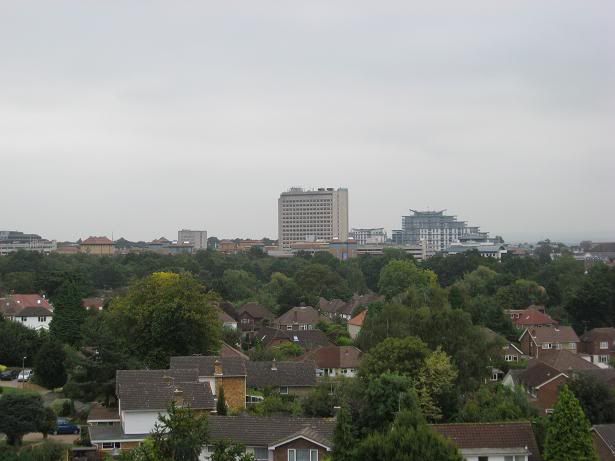 The farthest church was a 75 minute walk south of our flat, but you could still see the tallest buildings of the town centre way in the distance.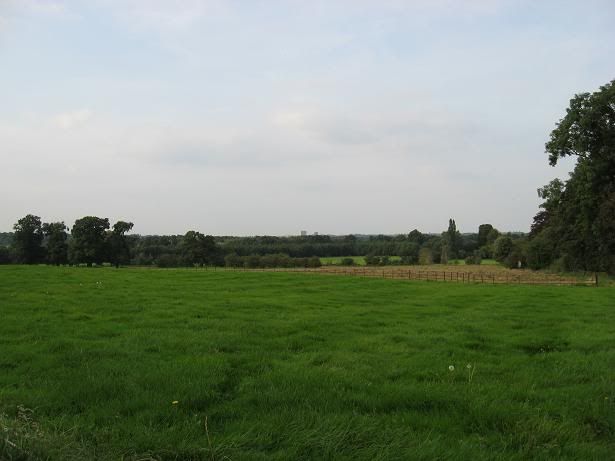 So what were the 4 churches? On Thursday I went to St Nicholas' in Pyrford, as shown in my previous post. On Saturday morning Dave and I climbed the tower of St Mary's in Horsell. That afternoon he and Chris toured the British Railways electrical control room, while I visited Shah Jehan Mosque.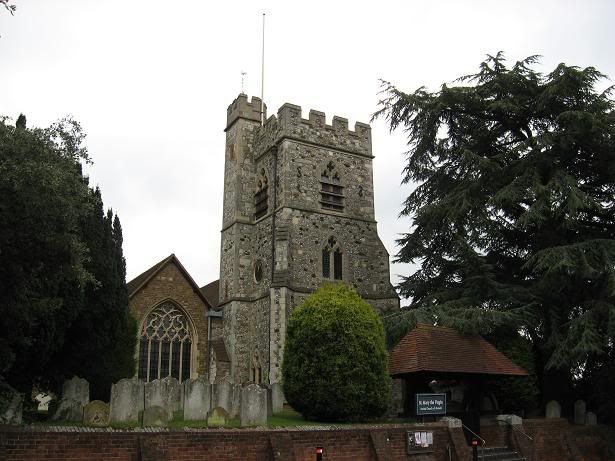 After meeting Henry VII and company at Woking Palace on Sunday afternoon, Chris biked home. Dave and I continued on to St Peter's in Old Woking. (They're starting to look alike, aren't they?) After seeing the oldest door in Surrey, Dave ran home.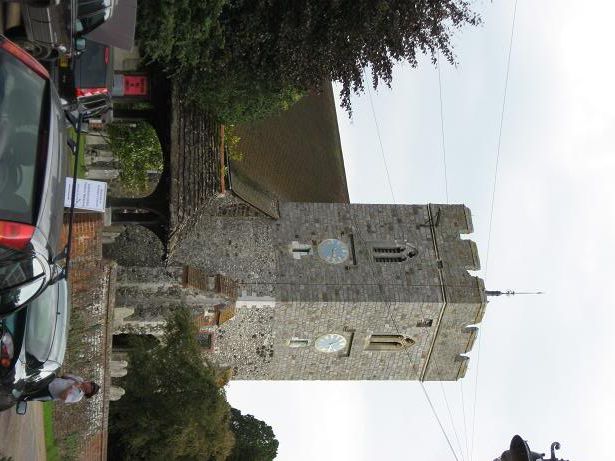 That left me on my own to follow the footpaths to St Edward's in Sutton Park. By Sunday night my feet were very sore, but it was definitely worth it!