Here he is....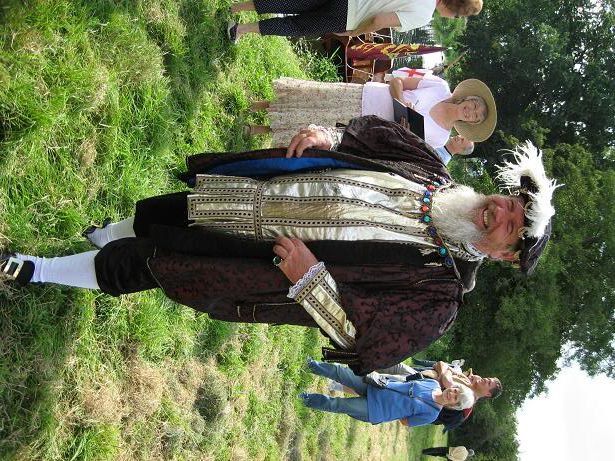 King Henry VIII enjoyed hunting on the grounds of Woking Palace on a regular basis. The buildings are now mostly in ruins, and the property is only open to the public several times a year. As part of Heritage Open Days 2007 (6-9 September), today was one of those days. A number of Tudor characters arrived from Hampton Court Palace by boat on the River Wey. Based on historical documents, Anne Boleyn (wife #2, seated left) and Catherine Parr (wife #6, seated right) most likely vacationed here.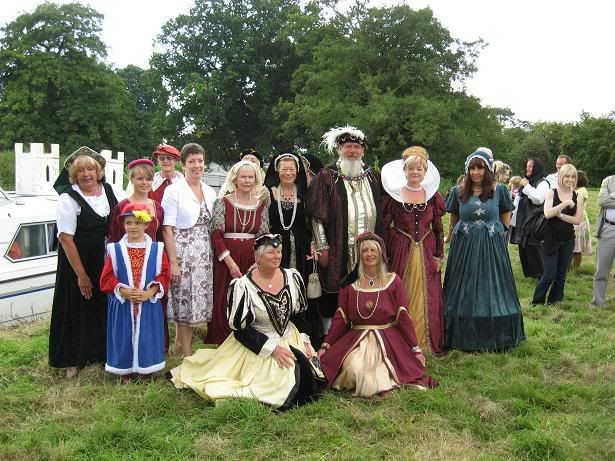 Cardinal Wolsey was probably another frequent guest.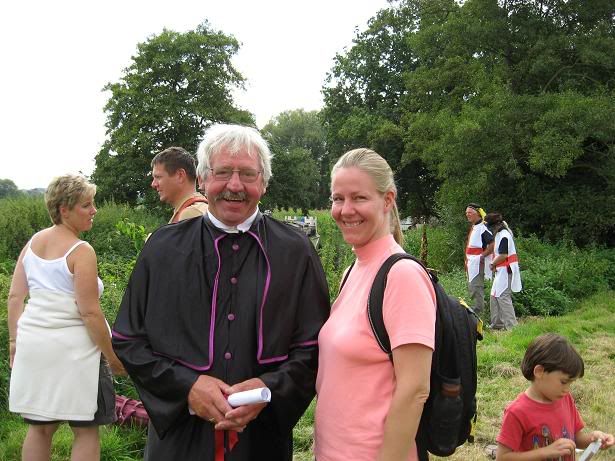 Other costumed people spent the afternoon sharing interesting stories about medicines and weapons from Tudor times. Chris enjoyed the related hands-on activities!