Yesterday I took the train into Waterloo all by myself. (Well, at least with no one else I knew - the train itself was packed.) Dave was working from the flat, while Chris had just finished rereading Harry Potter 5 and 6, and was getting ready to start the final one. (He's done now.) Perfect time for a church day! I spent the morning at Southwark Cathedral, and then crossed the Thames via London Bridge to enter the one square mile officially called The City. Armed with my map of City churches (www.london-city-churches.org.uk), I started my visits. Some survived the Great Fire of 1666, and many others were rebuilt afterwards by Christopher Wren. But each one has an interesting story. For example, St Ethelburga's was one of the oldest medieval buildings in The City until it was hit by a terrorist bomb in 1993. Reconstructed, it is now a Centre for Reconciliation and Peace. And given my Norwegian heritage, I was partial to St Olave's. In some cases - as shown by St Mary Somerset - only a tower remains, surrounded by a bustling, modern city.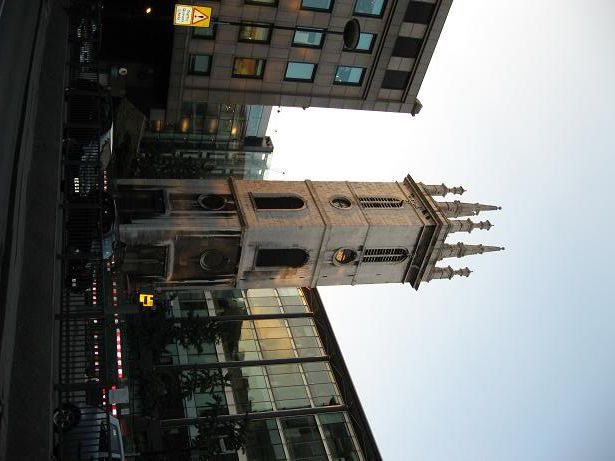 In other cases - like St Dunstan in the East - the walls still partially exist too, so the former nave has been transformed into a beautiful garden complete with benches, once again in the midst of a bustling, modern city. Talk about a peaceful oasis.... By the end of the afternoon I had put a dent in my list, but I still have plenty of churches to see on future days - lucky me!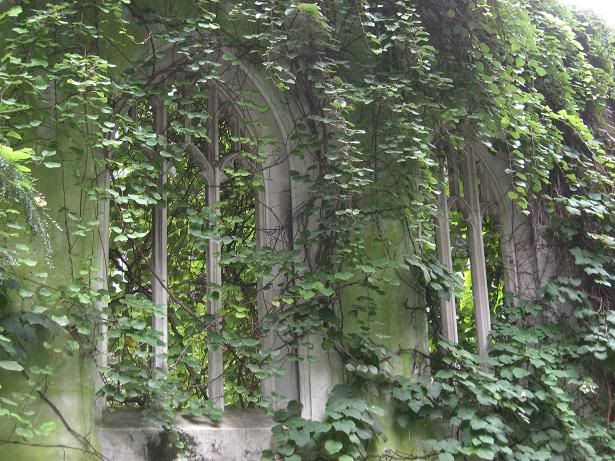 Before heading home, I took in a great view of the Tower Bridge lift. Ships have to put in a request at least 24 hours in advance, so the schedule is available online. In this case, 3 vessels were in the 18.30 time slot. Here's just one of the Kodak moments....