Dave and I traveled to Winchester last Tuesday. He then headed off to nearby IBM Hursley to give a talk, leaving me on my own to explore the former capital of England. With April comes the official return of the tourist season, so I was on the first weekday walking tour of the year. We began near the fast flowing River Itchen. The medieval East Gate stood near today's bridge.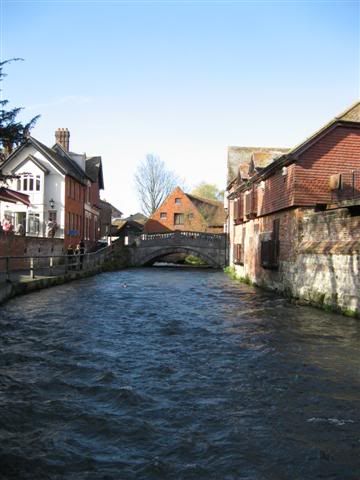 Almost 2 hours later, we ended near the medieval West Gate, which today is a free museum. Roof access allows you to stand by the flag and get a nice view across the city.
Along the way we learned much about Winchester's history, and took in many sights. Major ones included the ruins of Wolvesey Castle...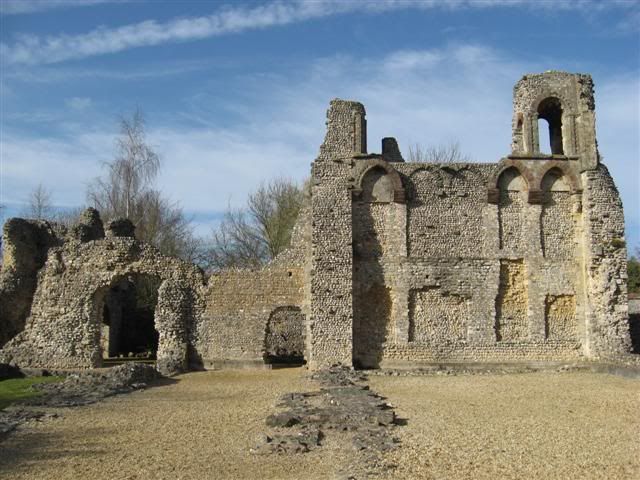 ...Winchester Cathedral...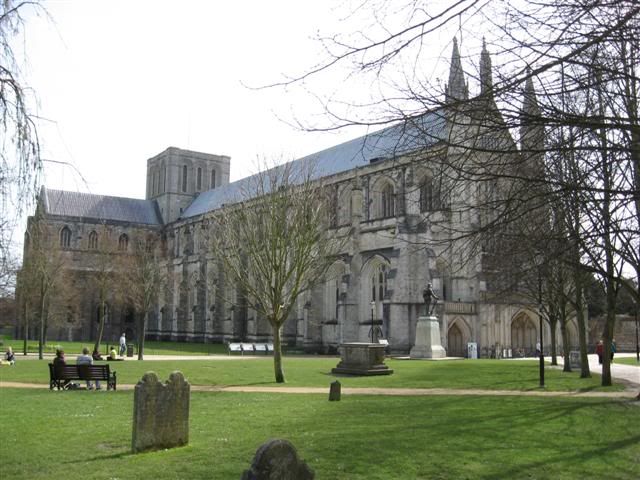 ...and the Great Hall of Winchester Castle. On the wall is King Arthur's Round Table, and even though everyone knows it's a fake, it's still fun to see.
At the end of the day, Dave and I met up by the statue of King Alfred the Great (r. 871-899). We compared adventures over a pint, and then headed home.