Tuesday was the nicest of our 3 days in Northern Ireland - mostly sunny, and not very windy. Our tourist information listed 6 "must sees" along the Causeway Coastal Route. We had already visited the Giant's Causeway and the Carrick-a-Rede Rope Bridge on Monday, and the only other "must see" that was of interest to us was Dunluce Castle. (We passed on Carrickfergus Castle, Old Bushmills Distillery Co., and Downhill Demesne & Mussenden Temple.) Dunluce Castle was a mere 3 miles from our B&B, so we decided to go there on foot. The first half of our walk was along the beach. This picture is looking back to the west where we've been.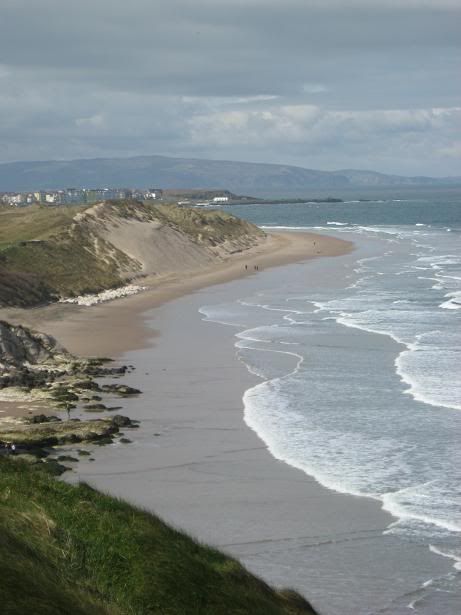 One of us had fun climbing those dunes on Curran Strand....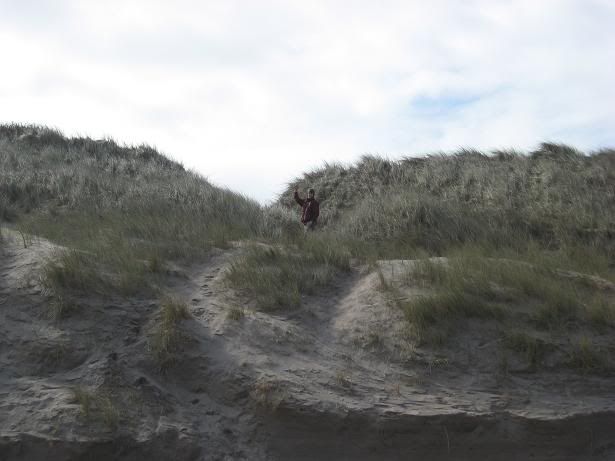 The second half of our walk was along the road. This picture is looking forward to the east where we're headed. Can you find the castle? The White Rocks (limestone cliffs) are in the foreground. Do you see the Giant's Head?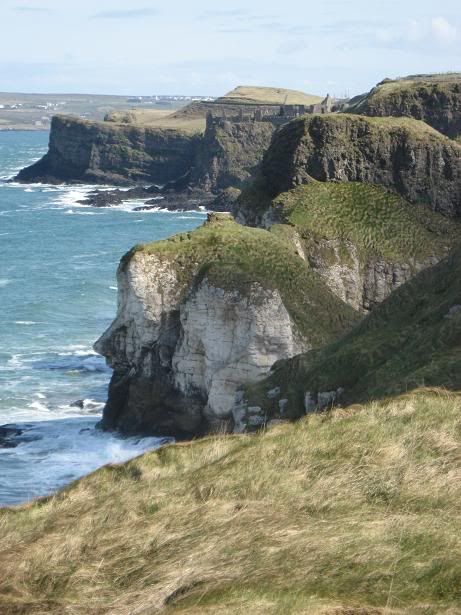 The White Rocks are full of caves and arches...including this one.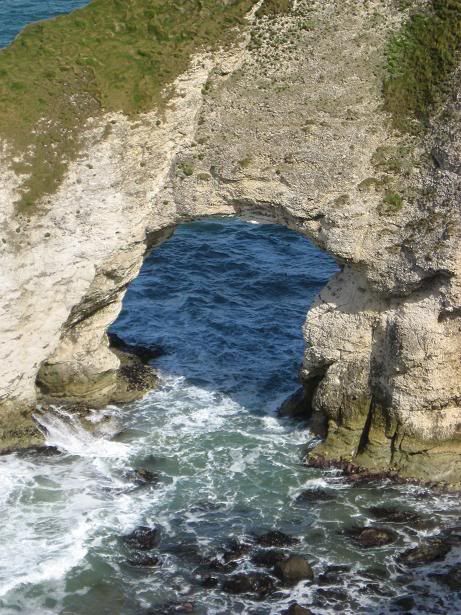 Eventually we did reach Dunluce Castle, and we certainly enjoyed exploring what remained of it.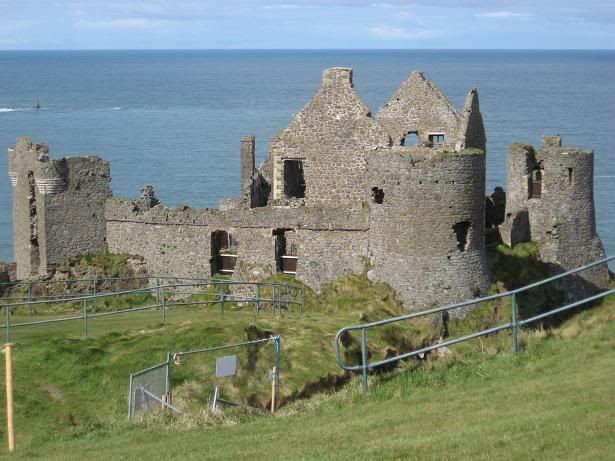 However, the general consensus was that the journey was even better than the destination. This was partly due to the extremely friendly people we met along the way. A man at the start of the beach told us exactly how to get to the castle, while a couple at the end of the beach recommended a local restaurant for dinner. The food was excellent, and we had definitely worked up an appetite by the time we got back to town!