We landed at Belfast International Airport on Monday morning, April 7th, and arrived at the Giant's Causeway that afternoon. It's the only UNESCO World Heritage Site in Northern Ireland. Over 38,000 mainly hexagonal shaped basalt columns are packed closely together as if to form "stepping stones" out to sea toward Scotland.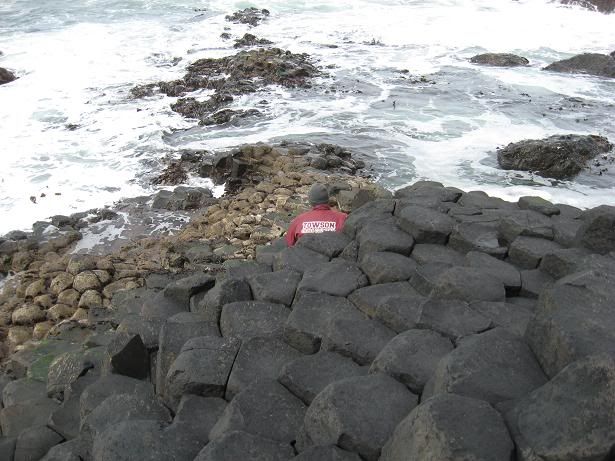 If you want the scientific explanation, the columns were formed over 60 million years ago by the cooling and shrinking of molten lava from a vast volcanic eruption that formed the Antrim plateau.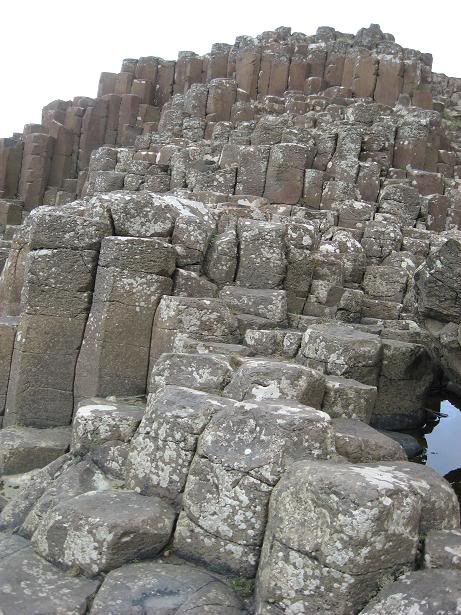 If you prefer an alternative version, popular mythology attributes the creation of the Causeway to an Irish giant named Finn MacCool. To prove his superior strength and status, Finn decided to fight against a rival Scottish giant named Benandonner. As there was no boat large enough to carry huge Finn across the sea to confront Benandonner, he built his own pathway of stepping stones from Ireland to Scotland. He was then able to walk across the sea without getting his feet wet. Some of the columns are certainly the right size for a giant!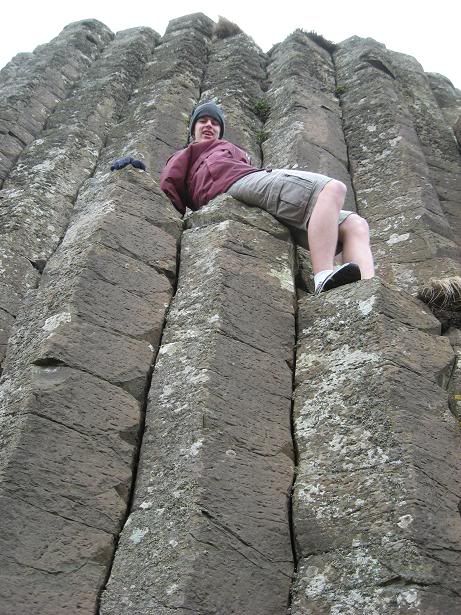 All 3 of us had fun exploring and climbing the stones for a couple of hours. We didn't actually have the site all to ourselves, but small groups came and went, so at times it was
almost
deserted. After reading about the Giant's Causeway many years ago, I'm glad we finally got to see the real thing. Mission accomplished!