Chris is currently between college terms 2 and 3, so we finally got over to Northern Ireland for a few days. A number of years ago (five?), all 4 of us spent Spring Break in the Republic of Ireland. Aer Lingus was trying to establish a route between Baltimore and Shannon at the time, and we decided we couldn't pass up the $300 per person round trip airfare. Some of what we saw everywhere back then was just as prevalent now in NI, such as gorse (also called whin)...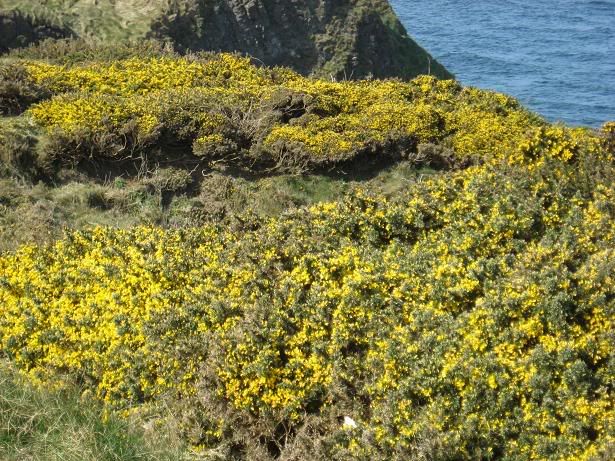 ...and sheep. Fortunately, we didn't encounter nearly as many jagged rock walls right next to the roads. Unfortunately, there wasn't a Guinness sign around every corner either! But never fear, they did exist.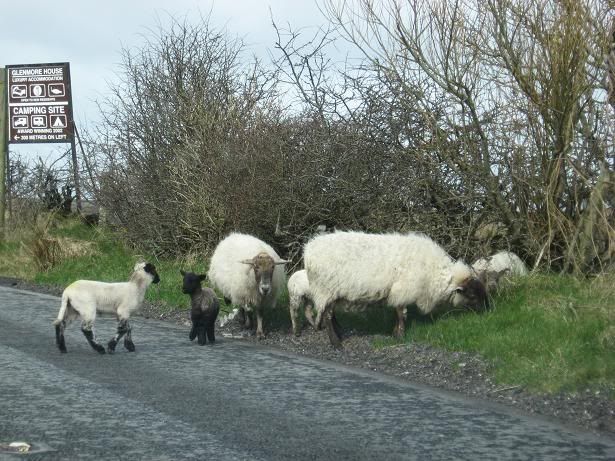 On that visit to Ireland years ago, we wanted to drive all the way north to see the Giant's Causeway, but it just didn't fit into our schedule. This time, it was our top priority....