August was certainly warmer than January, but it was not always sunny. I arrived in the country with a long list of London churches to visit, and I started with St Paul's Cathedral. From Waterloo Station, it's a nice walk along the South Bank before crossing the Millennium Footbridge.
And this is the scene with which you are greeted. Whenever possible, I take a guided tour and/or climb the tower of a cathedral. The views from the Stone Gallery (just below the dome) are great, and the views from the Golden Gallery (just above the dome) are even better!
Even on a cloudy day you can see far to the west...
...and to the east.
Admission prices and photo policies vary widely among cathedrals. In this case, I have only my memories of the interior. And only after exiting did I finally get to admire the front!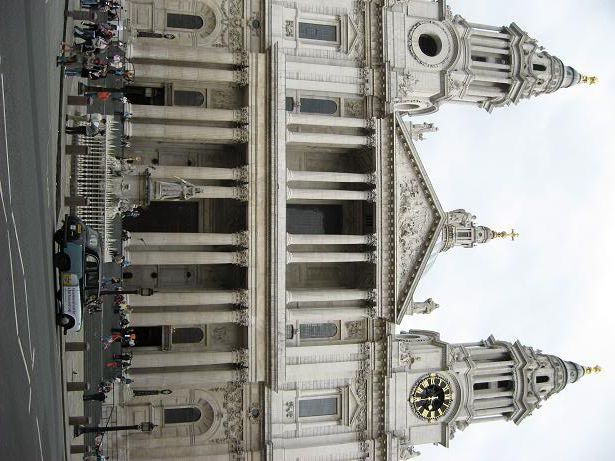 St Paul's is often described as Sir Christopher Wren's masterpiece. But he designed over 50 City churches after the Great Fire of London in 1666. Some were rather ordinary, while others were almost as spectacular as St Paul's. (I'm partial to the ones with domes.) And to the best of my knowledge and belief, by the end of the fall I had visited all of those that were still standing and open to the public. What will I do now? Never fear - I'm still working my way through a list of recommended cathedrals that are just a day trip from London....