Just thought I'd say a few more words about the triangular piece of land I mentioned yesterday. I'm standing at the southern point, facing away from Blockbuster Video. To my left is Mountside Place. The car is on Heathside Road, but you can't see our old flat because it is even further to the left. (Kind of like me....)
To my right is The Sovereigns - formerly a hotel, but still serving food and drink.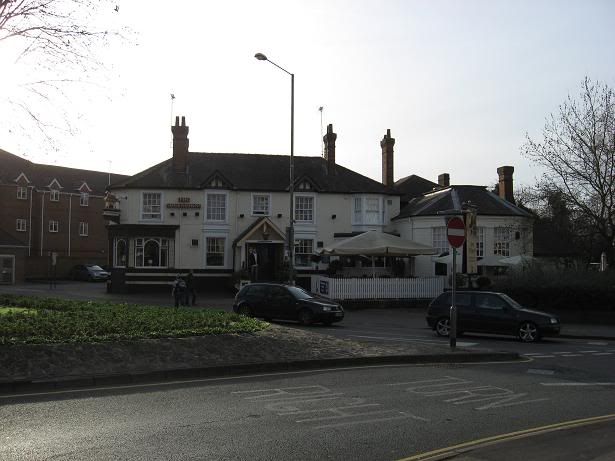 Moving on to the northwest point, this is the main road (A320) that leads toward the town centre. It passes under Victoria Arch and the train tracks. We can get into town just as easily via the pedestrian subway that runs under the train station, since we live roughly equidistant to both.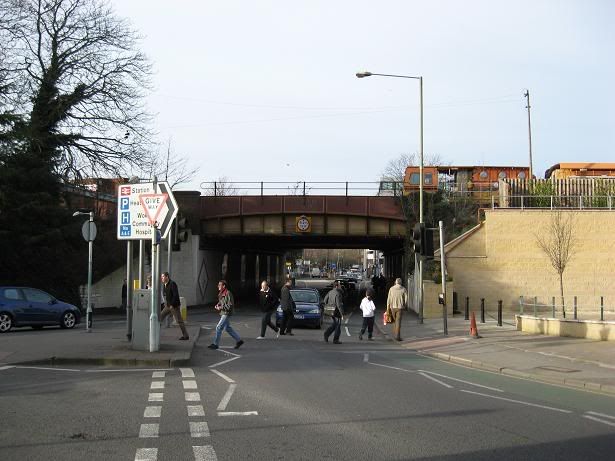 Finally, here I am at the northeastern point, looking at The Exchange. You can't see our new flat either, because it is hidden behind the blue part of the building. (But still on the left....)