Dave just sent all of our 2007 pictures from his computer in London to my computer in Baltimore. (Thanks, Dave!) Isn't technology wonderful? I decided that I'd try to shake off the January doldrums by looking back at some of our summer adventures, while looking forward to the warmer and longer days that are on their way again...but not soon enough.
Our very first trip into London was the first Sunday in August. (That was also the one and only time we drove in.) It was the hottest day of the summer (27 C / 81 F), and I only wished it had been even warmer! As suggested by those in the know, we traveled between Westminster and Greenwich by boat. Here Dave and I are standing in both the western and eastern hemispheres, with the red line behind us marking the Prime Meridian.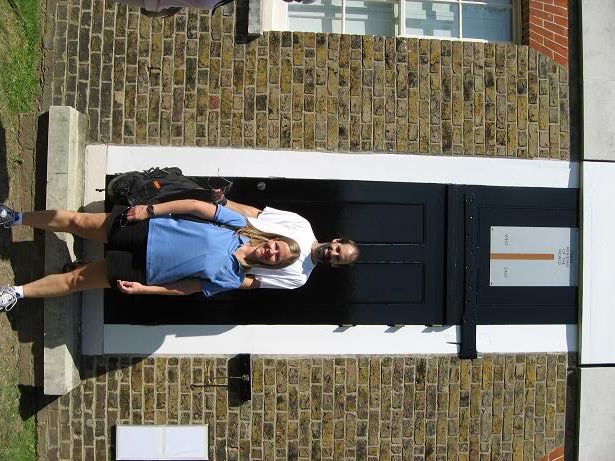 After our visit to the Royal Observatory, we soaked up a beautiful view. (Lots of people soaked up the sun that day too!) The buildings at the bottom of the hill were designed by Sir Christopher Wren. They first housed Greenwich Hospital until 1869, and then the Royal Naval College until 1998. Across the River Thames is Canary Wharf.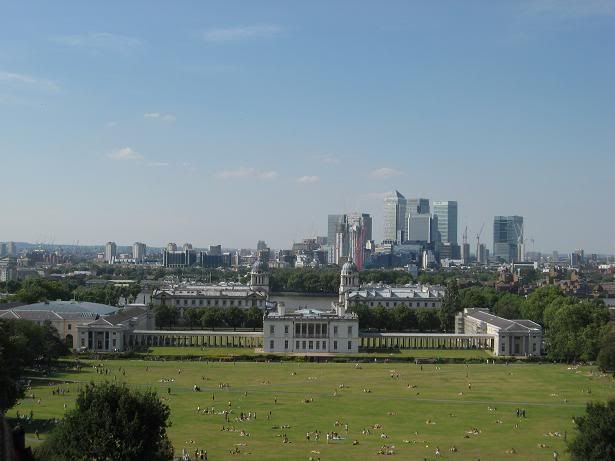 We also got nice water views of many major attractions that day. I particularly liked those of the Tower of London...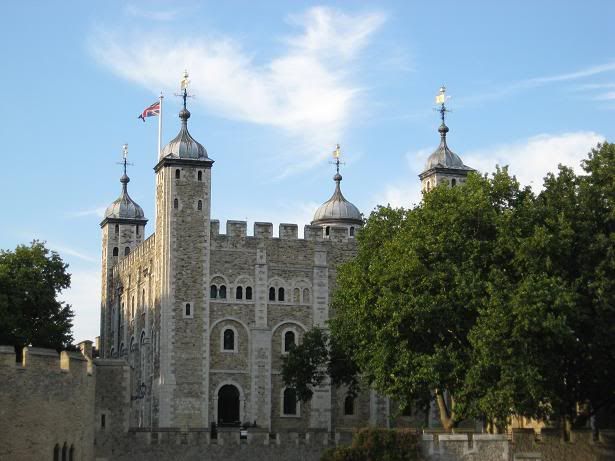 ...and the London Eye, both of which we would visit later that month!