does it snow in woking? .... yes! ... well ... er ... a ... kind of ...
the little white spots in the following picture are not my dandruff, but the flash bouncing off of (and probably melting) the winter's first (and perhaps only?) snow!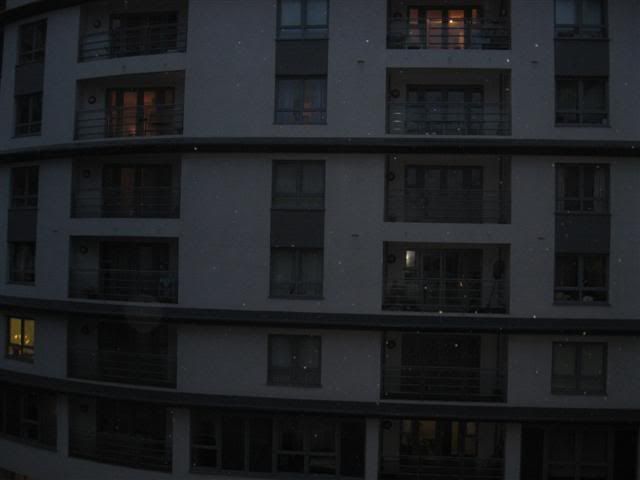 and thanks to well cleaned windows across the street, the next morning it appeared as though the sun was streaming in through our
north
facing window!