Okay, this is my last look back at August. We closed out that month with the Woking Summer Festival, which I wrote about in my September post entitled
Just Another Weekend
. At that time I mentioned the Surrey Pipe Band...
...and the Punch and Judy show...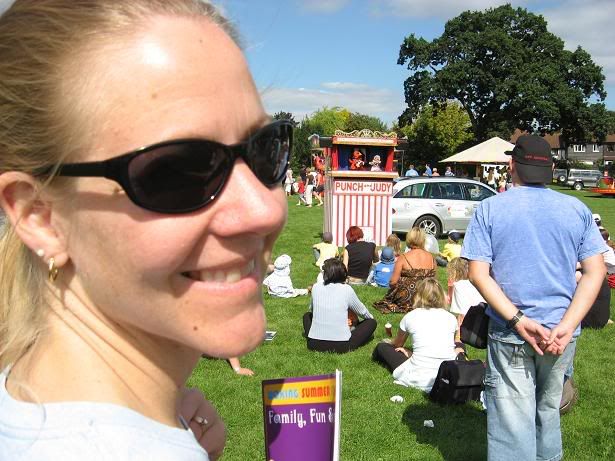 ...but I failed to show pictures of either one. I also didn't tell you about the vintage car show that included Field Marshal Montgomery's Rolls Royce - the first private car to land with Allied Forces on D-Day.
Nor did I show what a beautiful walk home it was along the Basingstoke Canal towpath.
I've had fun reviewing my 2007 photos, and choosing a few more to share. Soon I'll be back in Woking, with days that are currently warmer but shorter than those in Baltimore. And then I'll start taking pictures for my 2008 portfolio!