it's a sad sad thursday here in woking (yea it might rain too). i used to look forward to thursdays as each week out of my 'office' window i would get to watch ... 'the dumpy bins guy'!
here he is getting rid of the surrey police department's worst.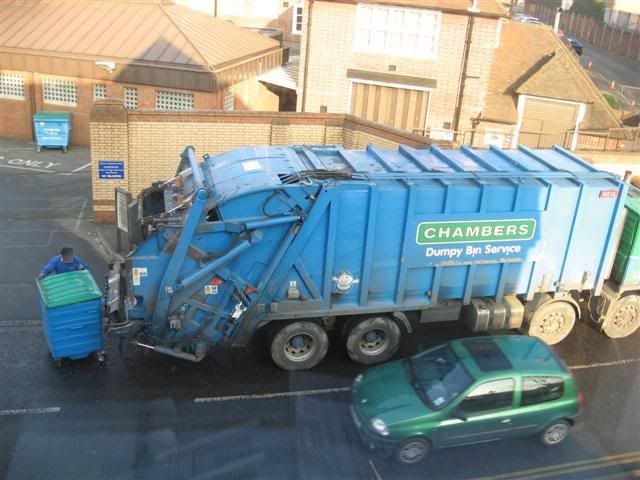 i particularly liked the way he managed the bins such that the automatic gate never closed while he was performing his task, which was, of course, to dump the bins!!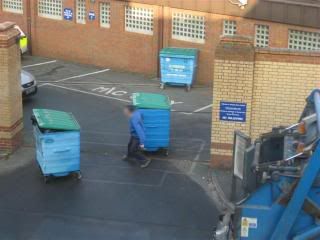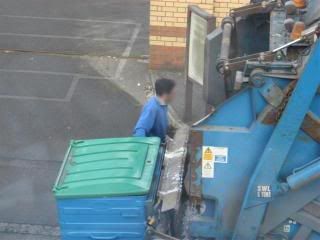 i still remember one week when a replacement driver came and got it all wrong. tried to back the entire truck in through the gate. stopped up both lanes of traffic. took forever. you get the idea.
alas, from my new window, i get to look at mostly empty offices (the 6 january post includes the corner of the building). this is much less interesting than the goings on behind the surrey police station! perhaps later this spring i'll wander over, bring lunch, make it kind of an occasion.... well back to work.
past posts that you might also be interested in