It always takes place on the first Friday in March. This year the "World" aspect was much more real to me, knowing that between the 2 services here in Woking, my church back home was hosting the service in our area. I don't know what the weather was like in Baltimore today, but on my final Sunday back in January, it was beautiful. This is what Havenwood Presbyterian looked like that day - from the outside after worship...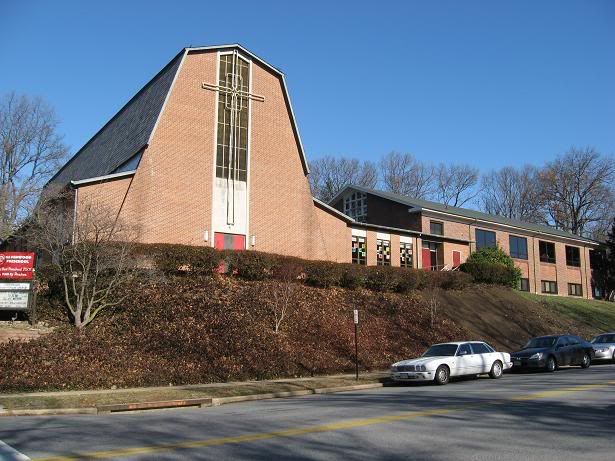 ...and from the inside before worship.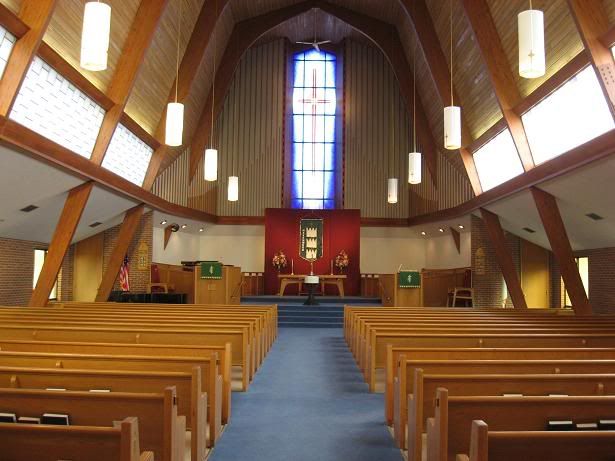 After a rainy start, it cleared up very nicely in Woking today. The morning service was held at The Salvation Army Community Church. This brand new building was just dedicated in January. Did you know that The Salvation Army was founded in the East End of London in 1865 by William Booth? It is a denomination within the Christian Church, but has also become one of the largest voluntary social work agencies in the world.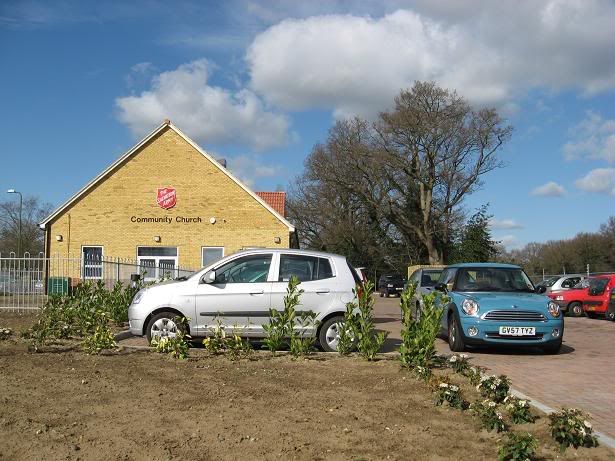 As expected, attendance was higher in the morning than in the evening. Prepared by Christian women of Guyana, the service was titled "God's Wisdom Provides New Understanding," and it was well received by all who were there.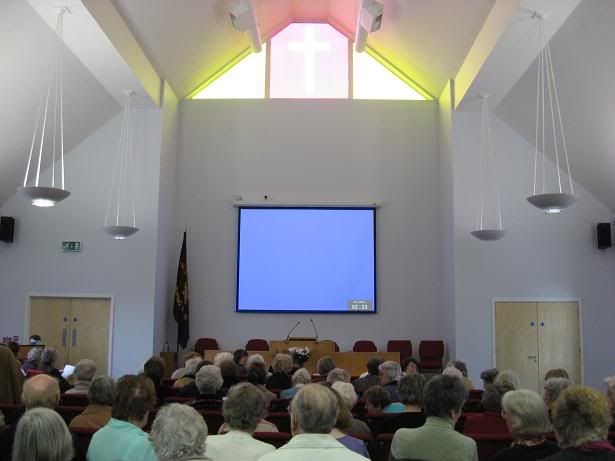 The evening service was held at Woking United Reformed Church, which is our congregational home through June. (This picture was taken last fall, and features in the "Woking URC" blog entry from 14 October.)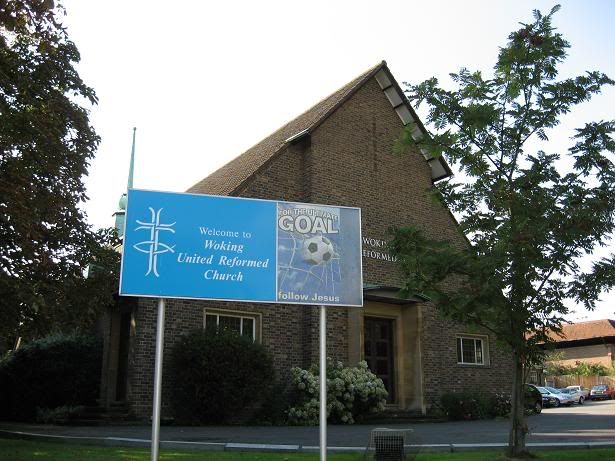 To make the service as international as possible, I was asked to be one of the readers, so I gladly participated. Karen was another reader in our "discussion" of Job. She also made the beautiful flower arrangement that graced the Communion table. It includes palm branches, because palm trees play an integral part in the lives of Guyanese people. In addition, the ribbons match the colours of the country's flag, and the fruit is native to Guyana. Well done, Karen!