We arrived at Portsmouth Harbour by train, an easy journey from Woking of less than an hour and a half. To the northwest of the Spinnaker Tower (see the very conveniently located train station?) lies the Historic Dockyard, full of ships and museums.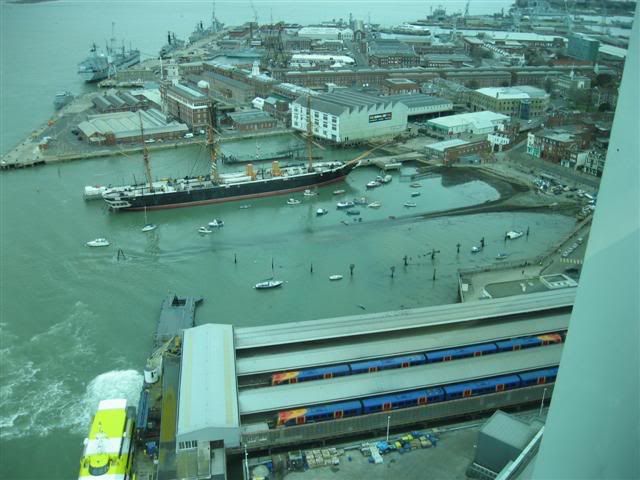 Set in the heart of the country's most important naval port, its star attraction is HMS Victory - Lord Nelson's flagship at the 1805 Battle of Trafalgar and the site of his infamous "Kiss me Hardy..." dying words when victory over the French had been secured.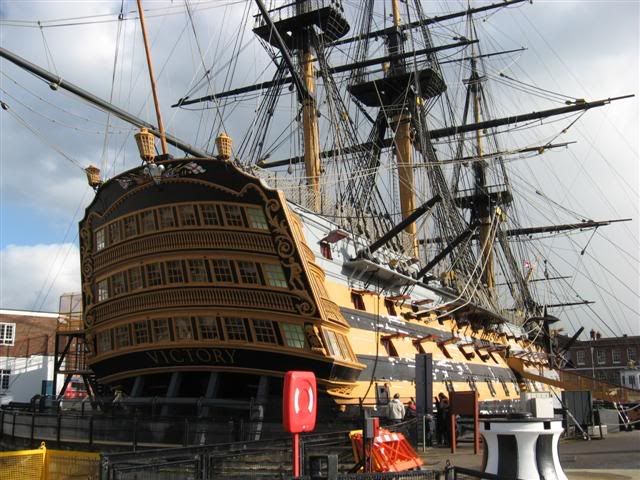 To the southeast of the Spinnaker Tower lies Old Portsmouth.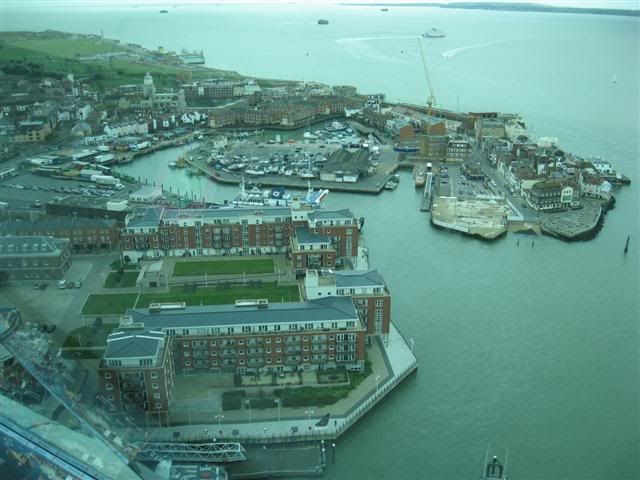 From the Square Tower of 1494...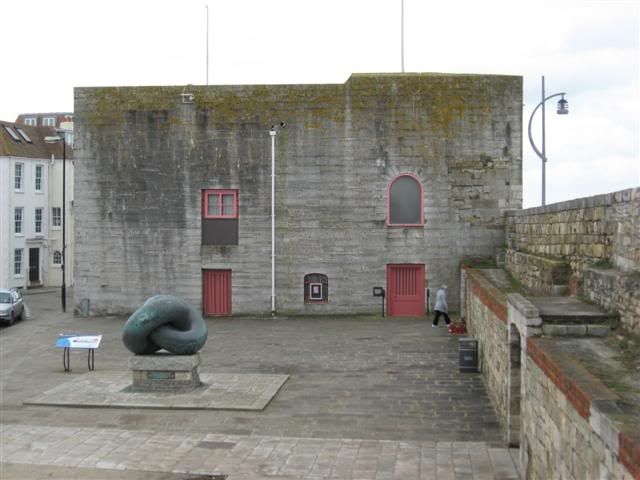 ...to the Round Tower originally built by Henry V (r. 1413-1422), we walked along the old fort walls that overlook the water.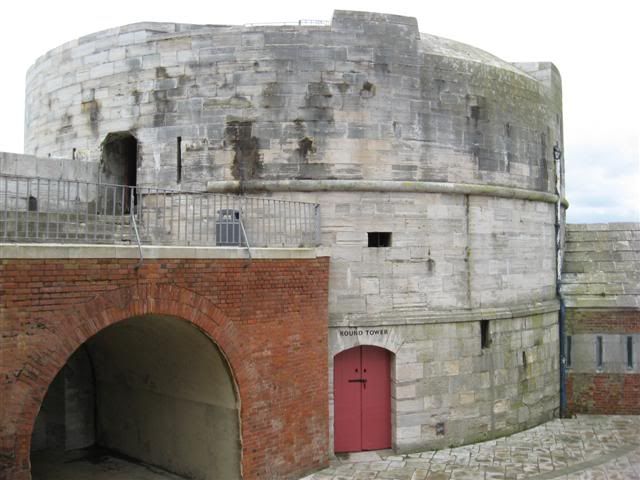 We even got up close and personal with the English Channel. It was cold! (That's also what I said when we visited Dover with Shelly - see entry from 5 November. This time we were with Dawn - Dave's colleague from Loyola who was here for the week.)