St Dunstan's Roman Catholic Church is just minutes from our flat. The church has its own active music program and choir. In addition, St Dunstan's Chorus (www.stdunstanschorus.org) is a seasonal group open to the entire community - the only requirements are that you enjoy singing and can carry a tune. Weekly practices began in January and culminated in a March concert, which was last night. A statue of St Dunstan stands to the right of the chancel...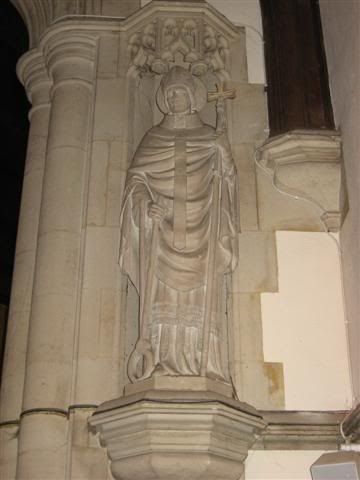 ...and this is how the chancel itself normally looks.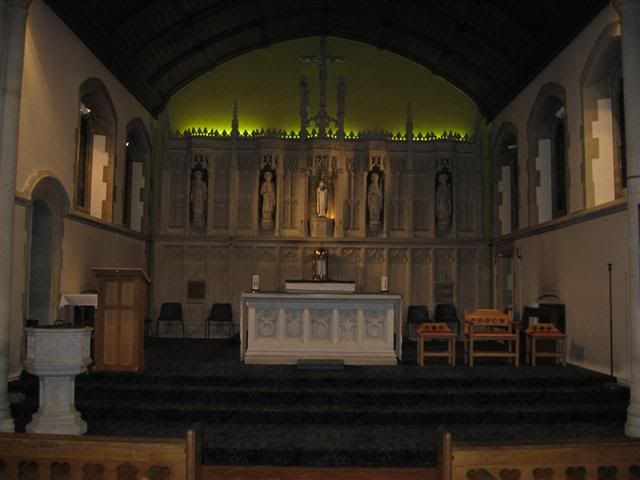 Now imagine it filled with over 100 people! Rows of chairs surrounded the altar, people sat on the steps, and the first 2 rows of pews were even turned around to accommodate us. We sang
The Crucifixion
by Sir John Stainer, and
Ecclesia Aeterna
by William Hayward (our organist for the evening). The latter was commissioned especially by the Chorus to mark the closure of this building, so it was a bittersweet night for many of the people singing and listening. This summer the church community will move to its new location a short distance away. After that, the old building of 80+ years will be knocked down and replaced with a new block of flats just a stone's throw from the train station.