It's one of those newer attractions that definitely has a "wow" factor. Opened five years behind schedule (2005) and way over budget, the Spinnaker Tower is the tallest publicly accessible structure in the UK (170 m). There are 3 observation levels, with a portion of glass floor on the lowest one.
You can stand on the ground looking up at the glass...
...or you can stand on the glass looking down at the ground.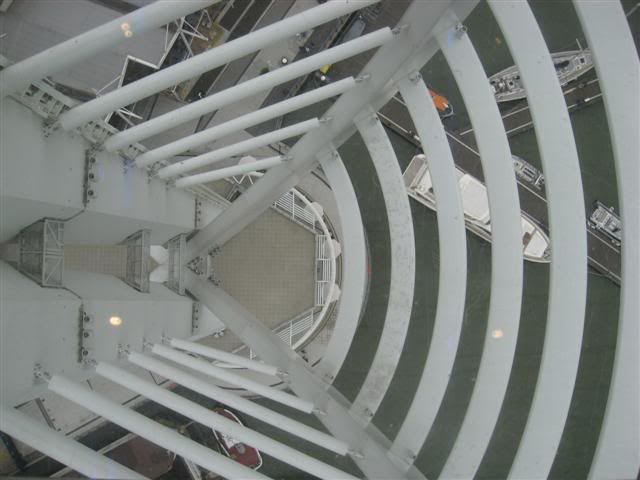 Several years ago, it took Dave a
long
time to venture onto the glass floor of the CN Tower in Toronto. (He and heights don't get along very well, and it is 553 m tall.) This time there was just a brief pause.
The views are great. This one looks across Portsmouth Harbour to the Isle of Wight (in the distance), which is easily accessible by ferry (in the foreground).
Our visit was on Easter Monday - an official Bank Holiday here - so there was even a special guest appearance by Spinny!