We had an early start on Dave's birthday. About 35 of us gathered at frost covered Sheets Heath Common for a 6 am Easter service. (The time hasn't changed here yet.)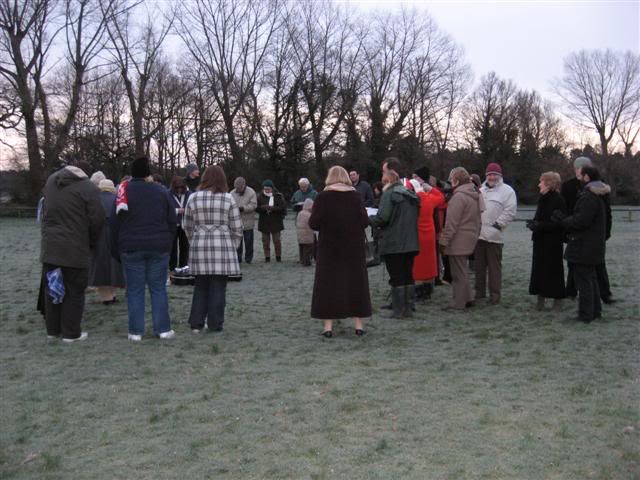 As you can see, everyone was bundled up and prepared for cold weather.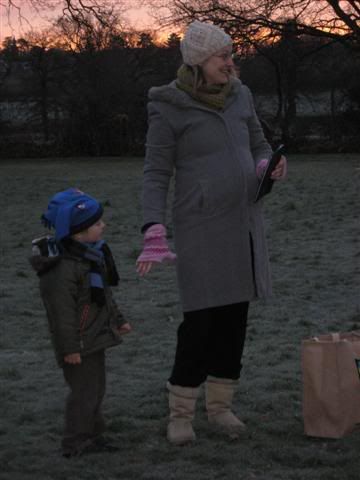 Fortunately, the air was still and the sky was clear. It was a beautiful way to begin the day!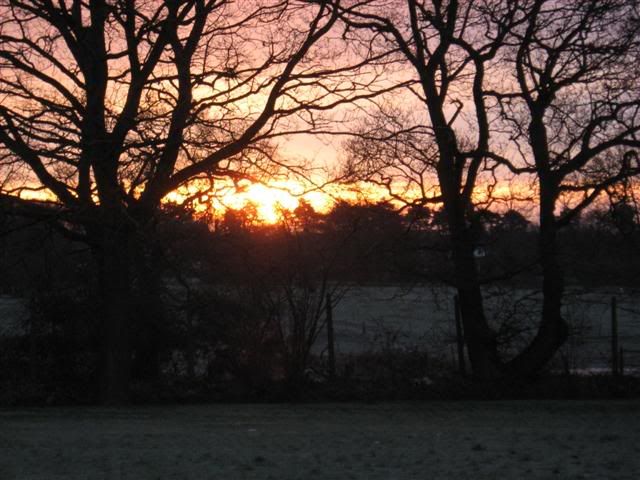 We then returned to church for a full Irish breakfast. Delicious! But no Guinness this time.... On our walk back to the flat a light snow was falling. Given that on Friday, Saturday, and Monday, each day saw one or more brief hail storms, this was a very nice change of pace!