Yesterday was my second visit to each one since we've lived here. The British Library (www.bl.uk/everyone) moved to a separate location in 1998. The building was designed by Professor Sir Colin "Sandy" Wilson (1922-2007), whose more recent work included the addition to the Pallant House Gallery in Chichester (see 7 March entry).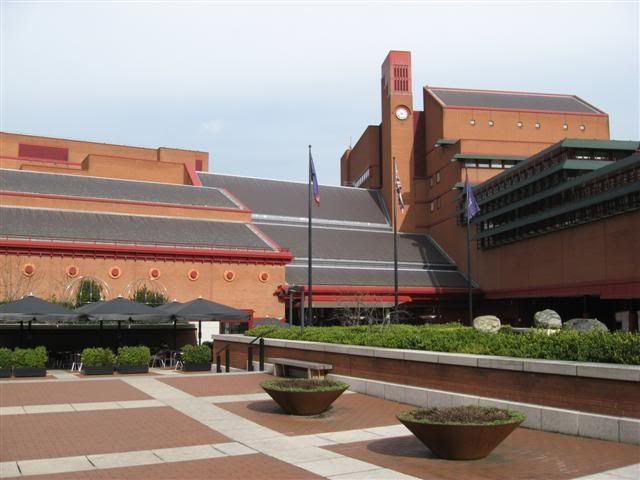 In September I spent most of a day touring the major exhibition in the Pearson Gallery -
Sacred
. This time I visited the permanent exhibition in the Sir John Ritblat Gallery -
Treasures of the British Library
. Among the items new to me were handwritten music and song lyrics by Mozart and the Beatles, notebooks of Leonardo da Vinci, Shakespeare's First Folio, and longhand drafts by Jane Austen. Some of the sacred texts I had admired before were there as well, such as Codex Sinaiticus and the Lindisfarne Gospels. The Magna Carta is undergoing restoration work until July, but the best preserved copy of the 4 remaining originals (from 1215) is actually on display in the Chapter House of Salisbury Cathedral, and we saw that one in November. Being in tourist mode, it's easy to forget that this vast space is also a working library!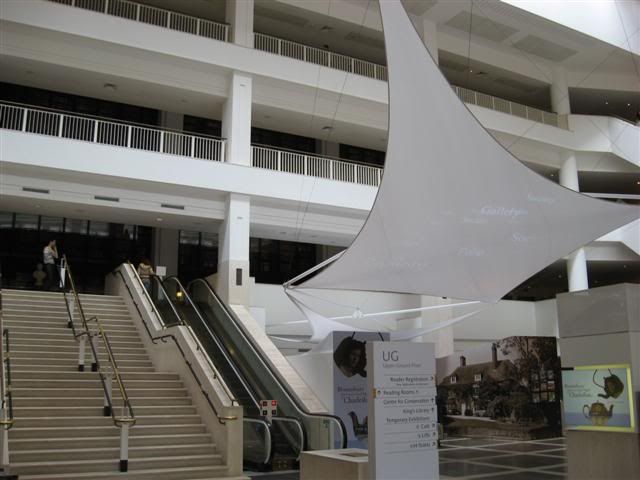 The British Museum (www.britishmuseum.org) was established in 1753. It opened to the public in 1759, and the first phase of today's quadrangular building was completed in 1852.
After the library relocated in 1998, work began on the Great Court, and it opened in 2000. The entrance to the west galleries (shown on the left) leads to some of the most famous rooms and items, such as Ancient Egypt, the Rosetta Stone, and the Parthenon Sculptures. I had visited those last month on a Thursday night, when the museum stays open late.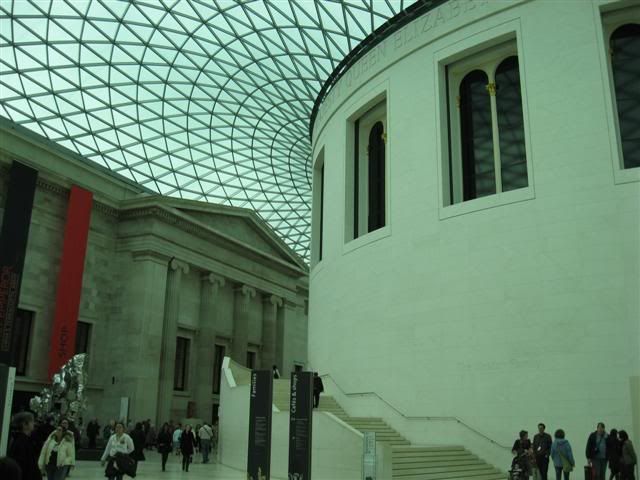 This time I strolled through the rest of the rooms, and was amazed at how many more people were around on a Friday afternoon! There are free short "eyeOpener" gallery tours throughout the day, so at 14:00 I took advantage of a 40 minute introduction to "Art of the Middle East" in Room 34 (The Islamic World). There are also more extensive guided or audio tours available for a fee.