Gale force winds battered the western and southern coasts of Great Britain near the beginning of the week. We were also treated to several days of strong wind and heavy rain around here. It was the perfect opportunity to stay inside and pull out one of my Christmas presents....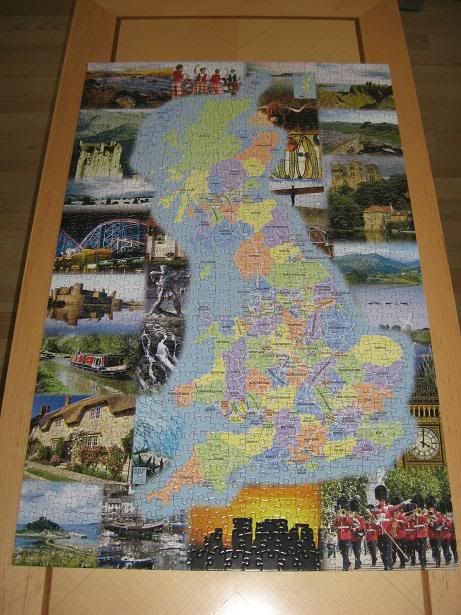 Putting 1000 pieces together was very enjoyable. We've been to some of the sites pictured around the edges, and the map itself made for an excellent geography lesson!
Chris is on a Problem Solving Team at Woking College. Last month they took first place in their area heat of the 2008 Surrey Schools Problem Solving Challenge, and that advanced them into today's regional final. The goal is to solve "an unusual and motivating engineering/science problem, using very simple materials and working against the clock." This time each team had to design and build a wind-powered crane. Chris and his mates enjoyed tackling such a puzzle, and they finished in the top half of the contestants.
Dave? His research is always puzzling....