After stopping at Newlands Corner, Marion and I headed into Shere. It has been described as the prettiest village in Surrey, but I'm afraid my pictures don't do it justice. Some of the half timbered cottages date back to the 14th century - this might be one of them!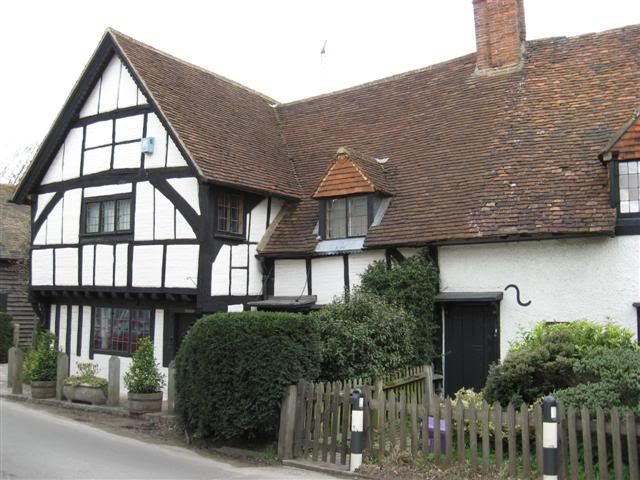 Even the old prison remains, with bars on the lower right window. Redecoration is allowed inside these historic buildings, but changes to the exteriors are not.
St James' Church took its original form in about 1190.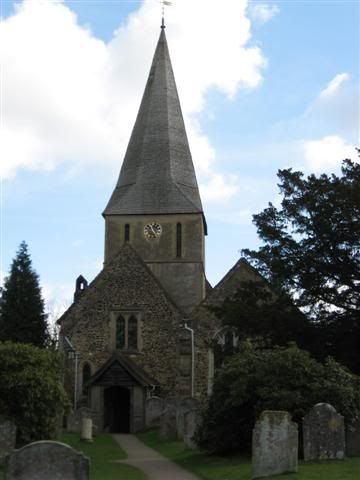 Christine Carpenter - The Anchoress of Shere - was granted permission to live an enclosed life at the church in 1329. The site of her cell is marked by a plaque on the outside wall.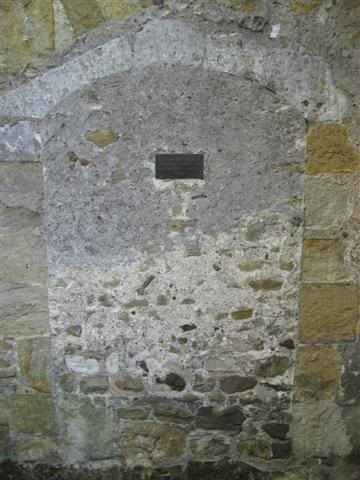 Inside the church, copies of the original documents from the Bishop of Winchester are mounted on the north wall of the chancel. Through the squint window (right), the anchoress could see the altar, and through the quatrefoil (left), she received the Communion elements of bread and wine.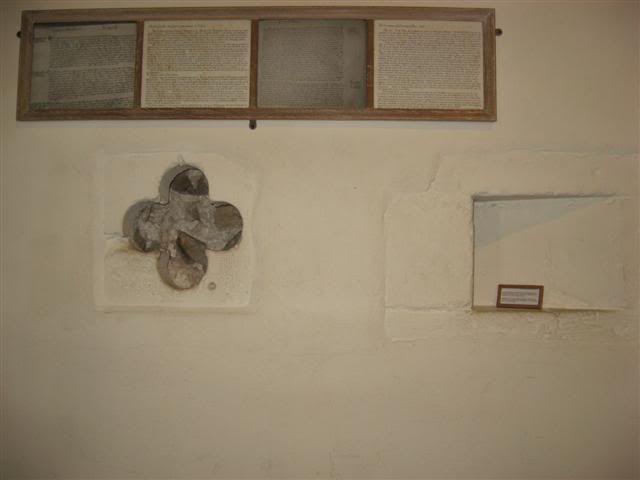 I don't think that's a life I could lead! Before moving on to Guildford, Marion and I took a final look at the Tillingbourne stream in the heart of the village.