The Chinese New Year began on Thursday. Dave and I joined a small group of "his" graduate students for lunch in London. (They're really Mark's students. Dave and Mark have been working together for over 10 years, which is what brought us to the UK in the first place, and Dave is currently involved with several student projects. By the way, he was officially granted academic visitor status for 6 months upon his return at the end of January. Me? I'm in the middle of my second 2 week period of temporary admission. By the time Immigration figures out what to do with me, it'll be June and time to go home! But I digress....) These students took us to Chinatown (pictured below) where they ordered traditional food for the new year, and the 8 of us had quite a feast. Many of the official London festivities took place today, but we did not travel back in to see them.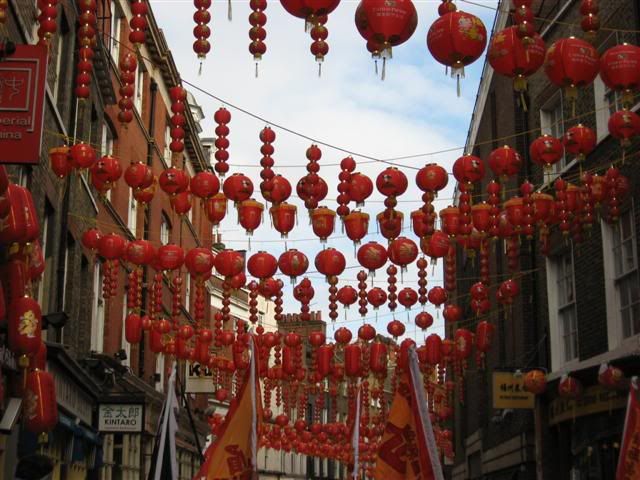 Instead, we checked out what the Chinese Association of Woking put together on a smaller scale yesterday. The day began with a parade in the town square. (Christ Church is washed out in the background on the left.)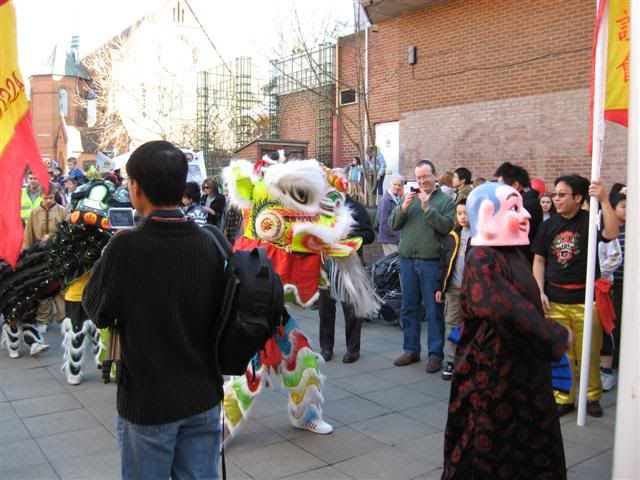 Most of the activities then took place under the covered walkway between the malls. (Wolsey Place is on the left, and The Peacocks is on the right.) Unfortunately, it was too crowded to see much of what was happening, but we did catch bits of the various traditional dances.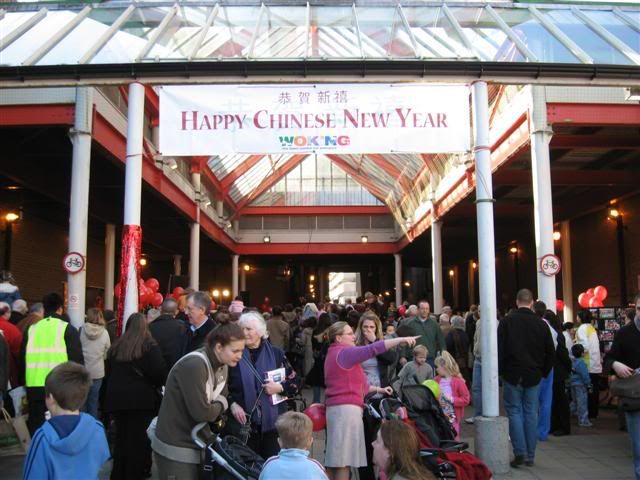 There were also stalls set up with various items on display and/or for sale. Chris' school back home (Towson High) hosts an edible art contest in February. This impressive vegetable carving would surely win a prize! And it would be a much healthier option than Chris' entry from last year - a Greek temple made entirely out of...butter.