Strictly speaking, there is no "of." From August through March, the guard change ceremony at Buckingham Palace takes place every other day. (The nearby horse guards ceremony takes place daily throughout the year.) According to the official website (www.changing-the-guard.com), "due to shortages on most days in February the guard change will not be performed by the usual guards in their red tunics." But that didn't diminish the winter crowds, and scheduled for the 11th were the 47 Regiment Royal Artillery and the Band of the Welsh Guards. The people standing by the fence got a better view of the guard change itself, while those of us standing by the Queen Victoria Memorial (behind me) got a better view before and after.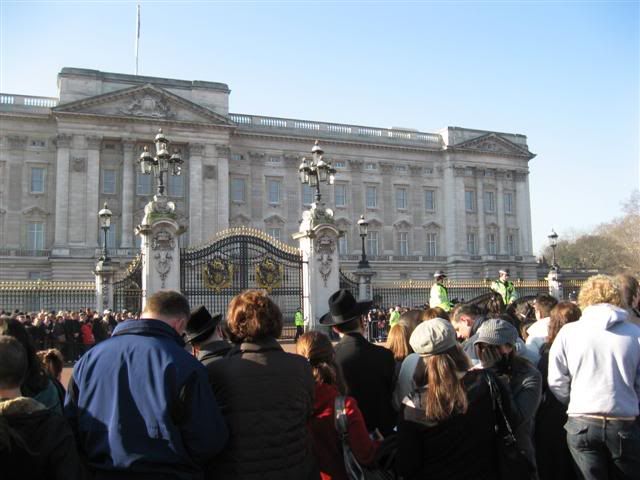 The bands and the guards arrived by the side gates, and departed by the center gates. The first band to leave turned to my left...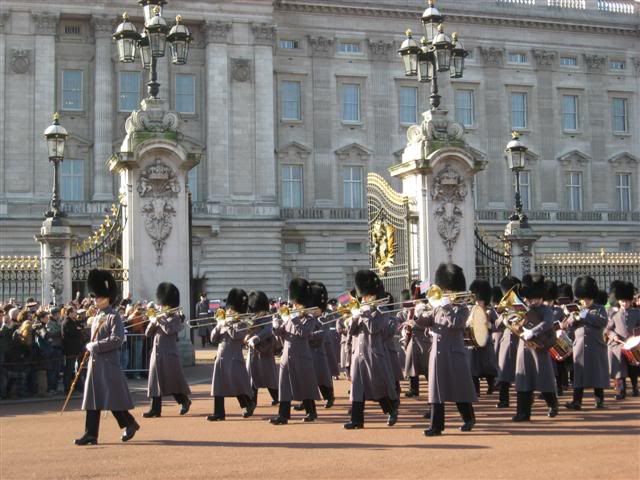 ...as did the guards, and all of them headed toward the Wellington Barracks on Birdcage Walk.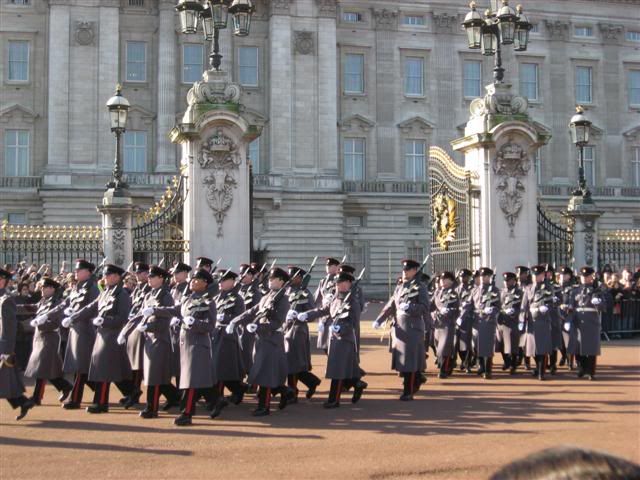 The second band turned to my right, as did the guards...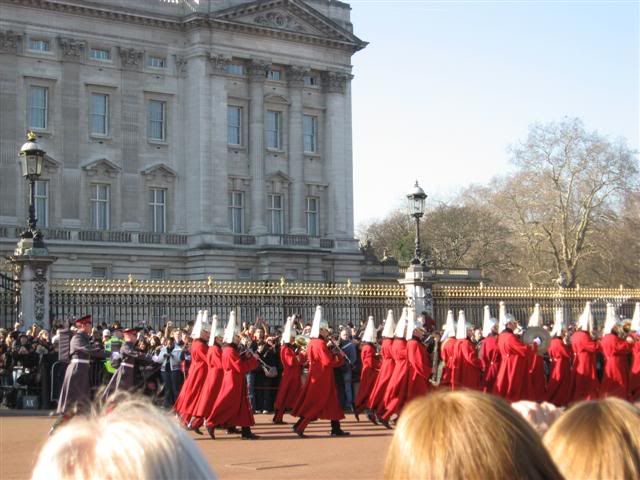 ...and all of them headed down The Mall. (I'm now standing on the opposite side of the memorial, with my back to it and Buckingham Palace.) Maybe some day I'll go in really early to get one of those front row spots by the fence....