Given that we moved here at the end of December, I guess it's not so new anymore! As Dave has said before, this flat lacks the "character" of our old one, but it has everything we need, and the location is great.
The master bedroom is furnished with a double bed, 2 bedside tables with lamps...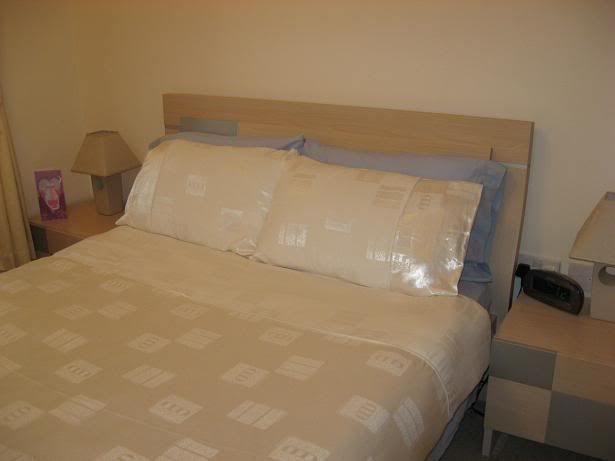 ...a free standing wardrobe, a mirror, and a small dresser. The door leads to a cramped but very functional en-suite bathroom.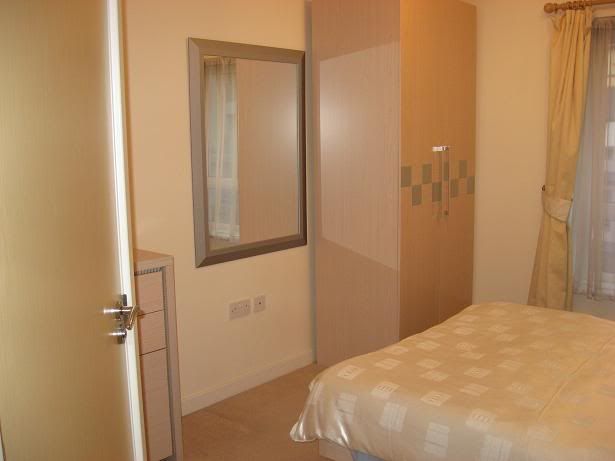 Many of the items in Chris' bedroom are identical to ours - a double bed with headboard, 2 bedside tables, a free standing wardrobe, and a mirror. The lamps are different!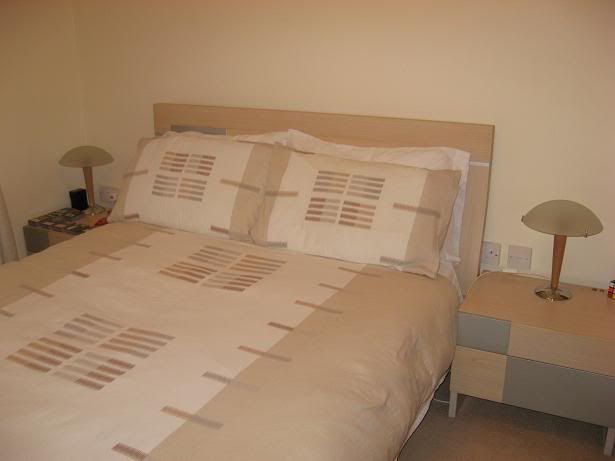 The room is just a little bit narrower, so the wardrobe is located behind the door and next to a bedside table. And yet it feels more spacious to me, because there isn't a bathroom cutting into the floor space. (Or drying racks in front of the mirror most days.) Chris cleaned it up very nicely before heading off to Baltimore. Thanks, Chris!