This is the one room I actually like better than in the old flat. For one thing, it's completely separate from the lounge. That came in quite handy when Erin was here, and I woke up at a very unreasonable hour on the morning we were to fly home. I was able to hang out in the kitchen (and laundry room - with another small washer dryer combo), and address Christmas cards while the rest of my family continued to sleep in the other 3 rooms. But what I really like is going from no upper cabinets...to 6! I can now stock up on food at sale prices, and have a place to store all of it.
Looking in from the hall, the sink is on the left. Note the nice shelves on which we can display the fine souvenir beer glasses we've collected since our arrival!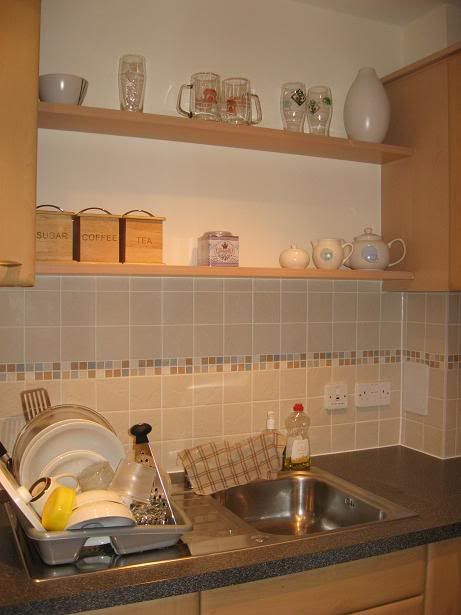 Across from the door are the hood, hob, and oven. (The washer dryer is left of the oven.)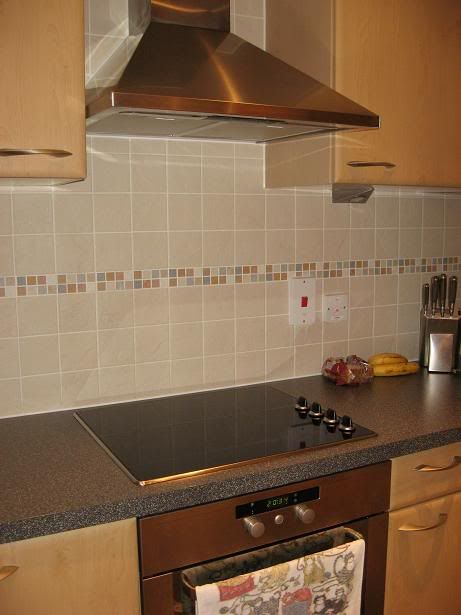 And on the far right is the fridge freezer. Both sections are bigger than in our old flat, but still small by American standards.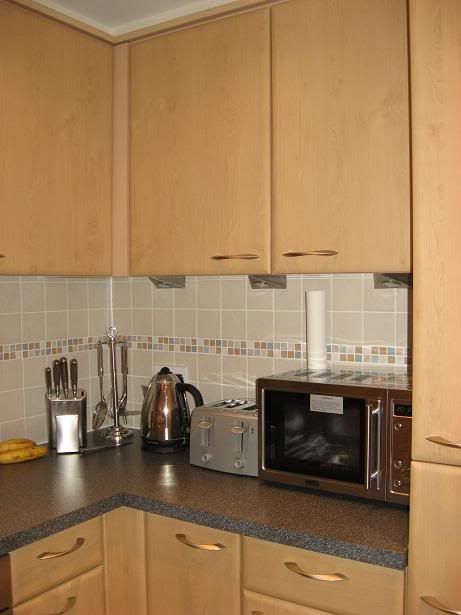 So there you have our new flat. We're looking forward to warmer weather so that we can hang out on our small balcony and watch the trains pass through Woking!