But I mean that in a good sense! It's been unusually sunny and mild all week, with temperatures in the low 50s. So on Monday I spent most of my day in London outside. I'm sure I've posted pictures of the London Eye before, but it's the first major landmark I come to after leaving Waterloo Station, and I don't think I'll ever get tired of this view, especially on such a beautiful day.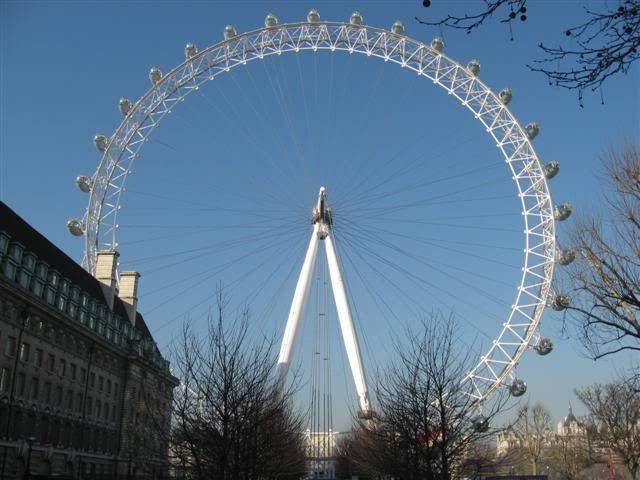 I headed west to stand by the Queen Victoria Memorial and watch the Changing of the Guard at Buckingham Palace. (More on that in my next blog entry.)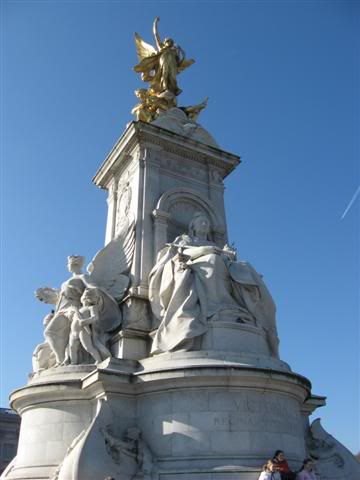 Afterwards I continued walking west, and I would have climbed the Wellington Arch (free to English Heritage members, which we are for the year), but it was closed for the day.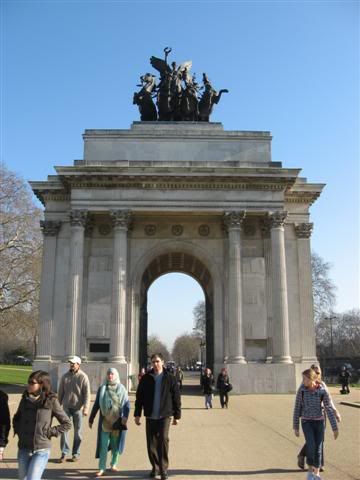 So instead I ventured even further west and popped into the Victoria and Albert Museum to find a loo and see the Raphael Cartoons. I had heard that the collections are outstanding, and that is very true. I now plan to spend a whole day at the V&A...when it rains. But on Monday I quickly returned outside and was soon circling the Royal Albert Hall.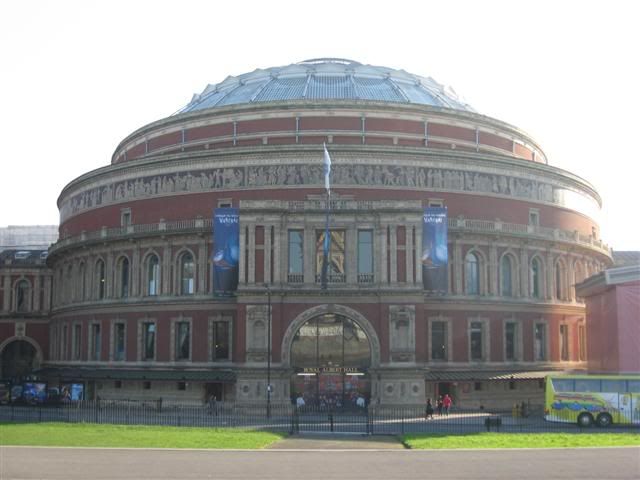 Directly across the street from it, at the edge of Kensington Gardens, is the recently restored Albert Memorial. Queen Victoria and Prince Albert certainly continue to be well loved by their country!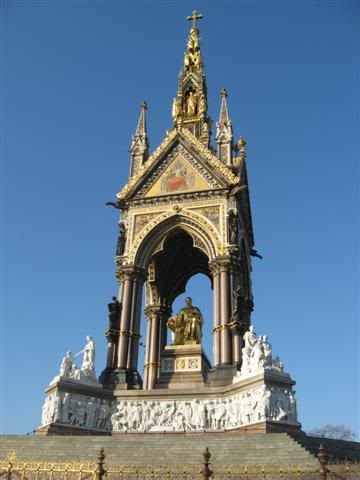 Finally, I turned around and headed back east toward the Thames via Piccadilly Circus...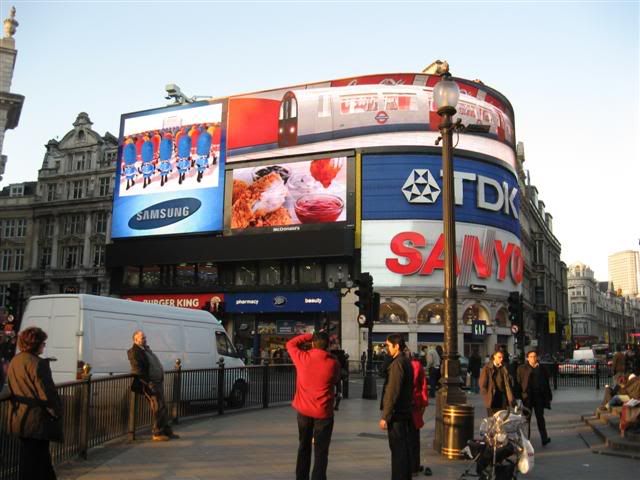 ...and the statue of Eros. Happy Valentine's Day!