With thanks to Thin Lizzy...
Guess who just got back today?
Them wild eyed boys that had been away
Haven't changed, haven't much to say
But man, I still think them cats are crazy
Lyrics vary slightly from site to site (haven't vs. have/had, crazy vs. great), so my apologies if these aren't exactly right. They match the words I was singing in 1976! Anyway...my boys actually arrived back in town yesterday. When we extended our stay in England, Erin and I flew home in January as originally planned, while Dave and Chris stayed here because the new term was starting. Now that it's half term, Chris finally gets to spend a week in Baltimore. Dave wanted to be there for Youth Sunday at our church, and that - very conveniently - is a week from today. That leaves me in charge of a very quiet flat. (Yup, it's a rough life....)
So here is the obligatory bus photo. (It's usually called a coach around here to distinguish it from a local city bus.)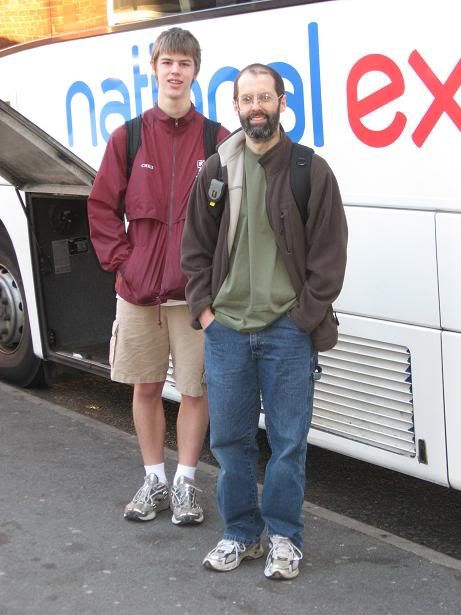 The coach pulled out of its space (marked by white lines) at 9:30, drove past the train station...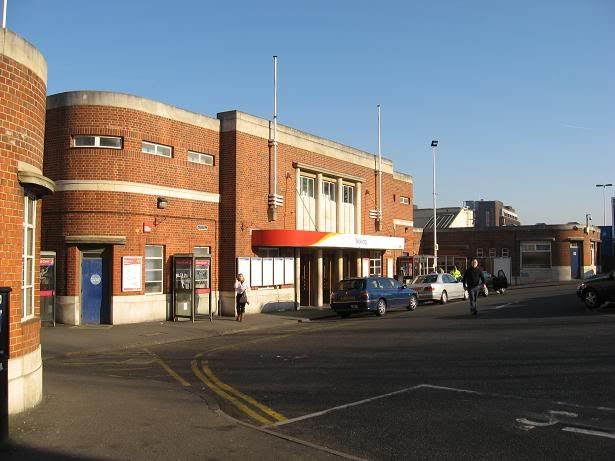 ...and off it went to Heathrow. (The back of the coach is by the pedestrian subway that goes under the station and leads right to the town centre.) The good news is that Dave and Chris arrived at the airport over 2 hours before their flight was scheduled to depart. The bad news is that the plane took off over 2 hours late. I must admit that when our stay is done in June, I am not going to miss London Heathrow....