Thanks to weekend engineering works (and thus delays) on both of the train lines I had to use, I spent more time in transit yesterday than I did in the city of Bath. It was a London Walks' Explorer Day. Once we finally arrived in Bath, our guide took our large group on 2 narrated walks, with a quick lunch break tucked in between them. We of course climbed uphill to Royal Crescent and The Circus. Look at that uniformity in just a small section of the latter!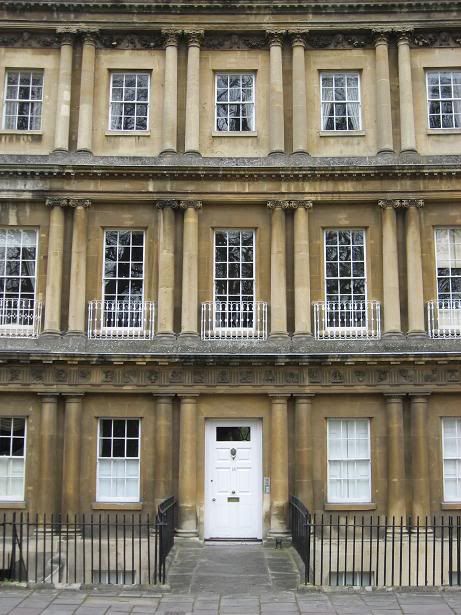 However, it's not just the elegant 18th century housing that is built from the honey-coloured Bath stone (a particular type of oolitic limestone). It's everything - hotels and bridges...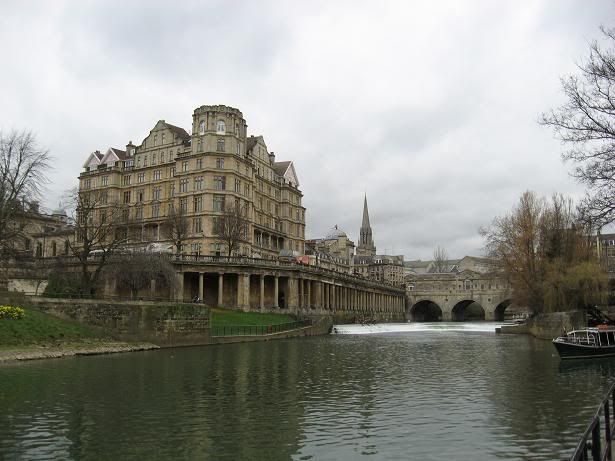 ...the hospital where people used to go to "take the waters"...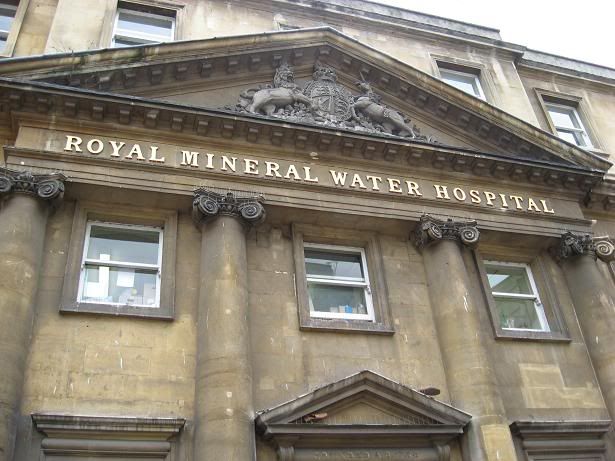 ...and even the more traditional housing of today. No wonder the whole city has been named a World Heritage Site by Unesco. Without the hoards of tourists, it would be a beautiful place to live. Instead, it's a beautiful place to visit.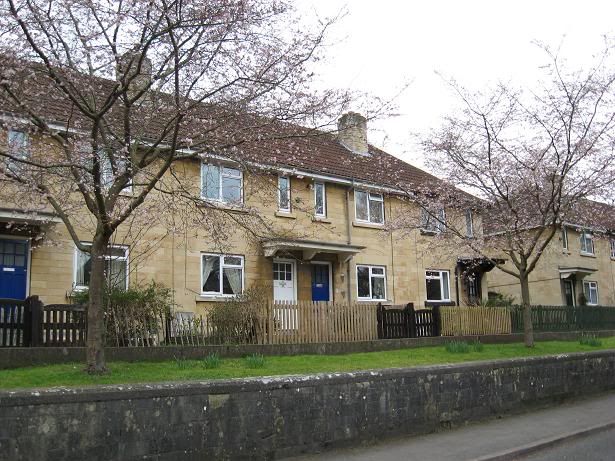 At the end of the day, we had a short period of free time, so most people opted for a quick tour of the Roman Baths Museum. But Dave and I had been there a mere 14 years ago.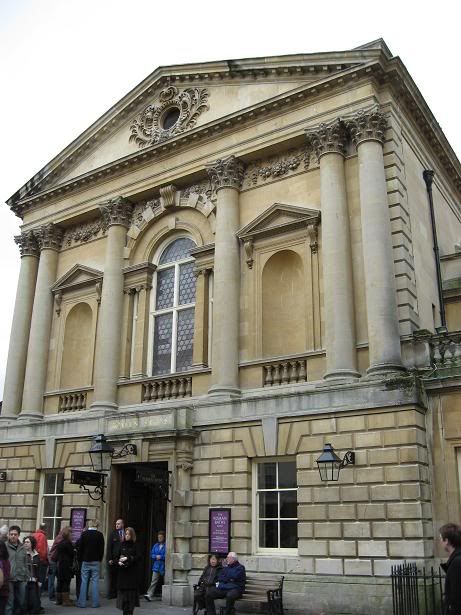 So I'm sure you will be shocked to learn that I visited Bath Abbey instead....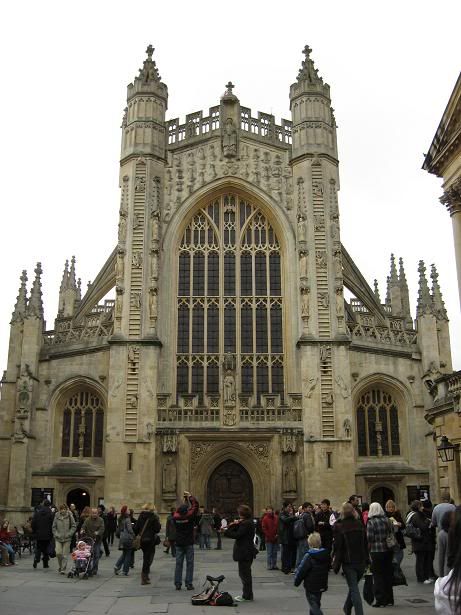 Amazingly enough, I returned home just in time for the Six Nations rugby match between England and France. And even more amazing than that, England won...in Paris!