tuesday beth left us at 4:05 (yea am). on the same day (at a much much more reasonable hour) i headed for amsterdam. in general, i don't care for traveling much, but i like amsterdam! as a bonus, i got to leave from the new terminal 5 at heathrow. judy will like terminal 5 ... just look.
here is the view from the end of the terminal building. compare it with the next one.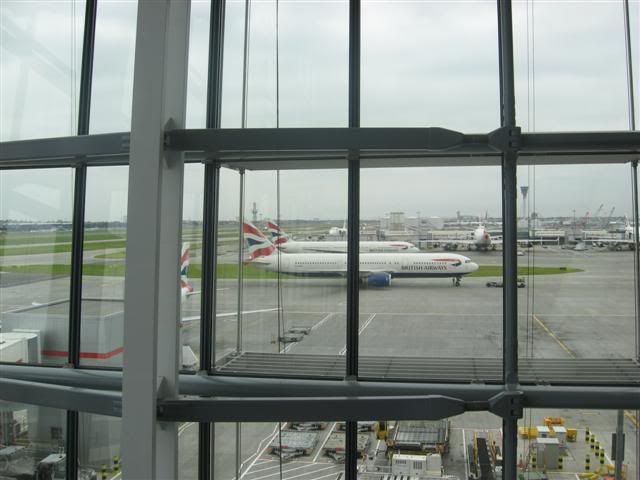 here is the view from outside the train station where i arrived in amsterdam.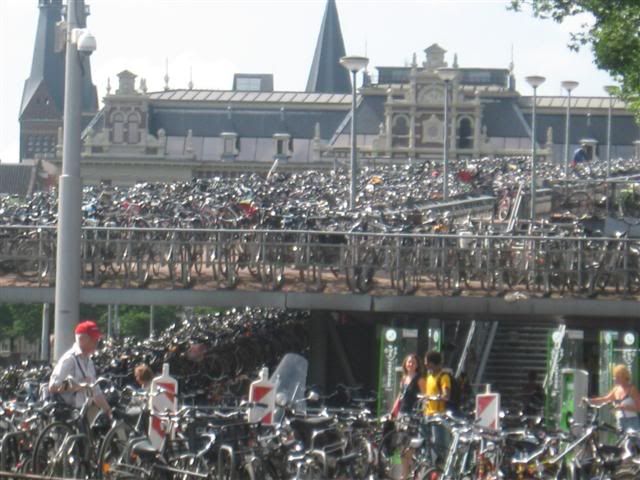 hmmm shall we compare carbon footprints?
finally, after a short 200 meter walk i arrived at my hotel. here is the view from my artroom window looking back at the first floor garden.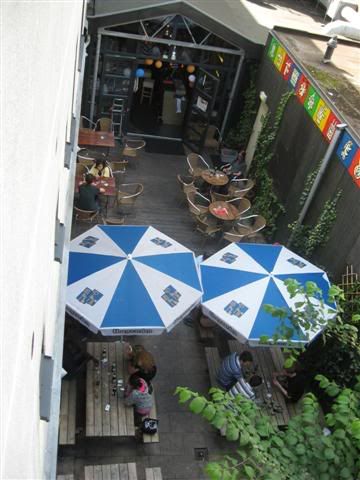 an "artroom" you ask :) ... i'm staying at the
winston
, which is an art hotel. if you are artistically inclined you might get invited to do a room!
click here for some example rooms
, though they omit some of my favorites. i did like the following painting more for the possibility than for the art.
more from amsterdam tomorrow.