We weren't ready to leave Solihull until early in the afternoon on Friday, May 30th. Because our schedule was uncertain during our stay there, we couldn't purchase advance timed tickets to Cadbury World.
But since Bournville is a southern suburb of Birmingham only about 10 miles from Solihull, it would've been a shame to leave the area without at least trying to get in. Alas, we arrived to find that there was over a 2 hour wait, and we weren't willing to hang around that long. So instead, we consoled ourselves with a quick visit to the world's biggest Cadbury shop, and then moved on to Plan B.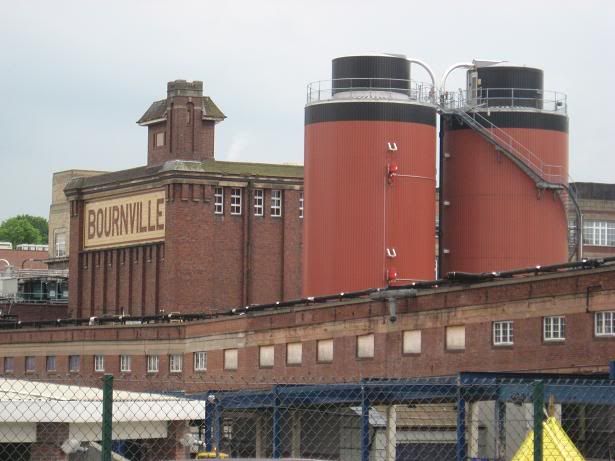 Before heading out, I specifically took this picture for one of Erin's friends who
loves
creme eggs. Amazingly enough, it's one Cadbury product of which I'm not particularly keen. But the car itself is cute!