By Wednesday evening, the rain had ended completely. We walked to a pub near our B&B for dinner, and stayed for a big screen viewing of the international friendly between England and USA at Wembley. We then took a short stroll around central Cardiff to see Cardiff Castle (lit up) and Millennium Stadium (not lit up), before turning in for the night. Thursday morning we drove north of the city centre a couple miles to visit Llandaff Cathedral, and then turned around and drove south of the city centre a mile to reach Cardiff Bay.
Naturally, we visited the Doctor Who Exhibition. It's smaller than the one that just opened in London, but this one has been a fan favourite since 2005. All of the signs are in Welsh and English (as required by law throughout Wales), and there are the requisite props, costumes, and monsters.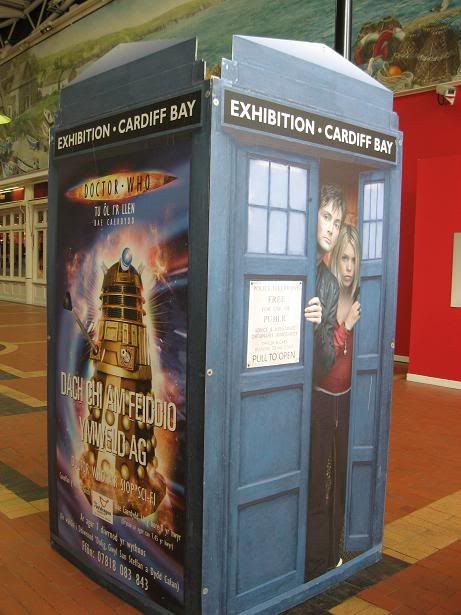 We also enjoyed the personal touches added by local schools.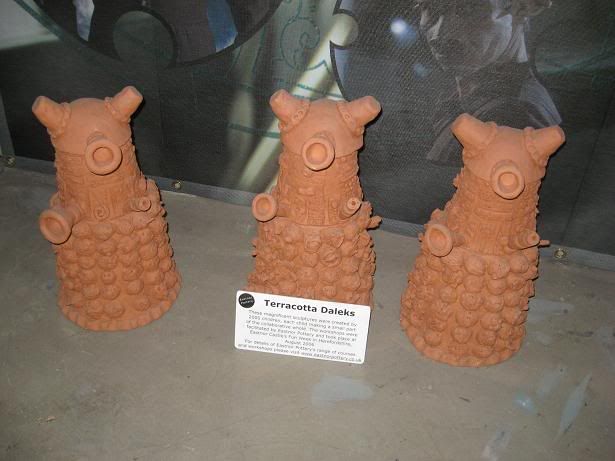 Students worked together to create Daleks from clay, and a Cyberman and K-9 from cardboard and foil. If you'd like to compare them with the authentic versions, see "Exterminate!" from May 22nd.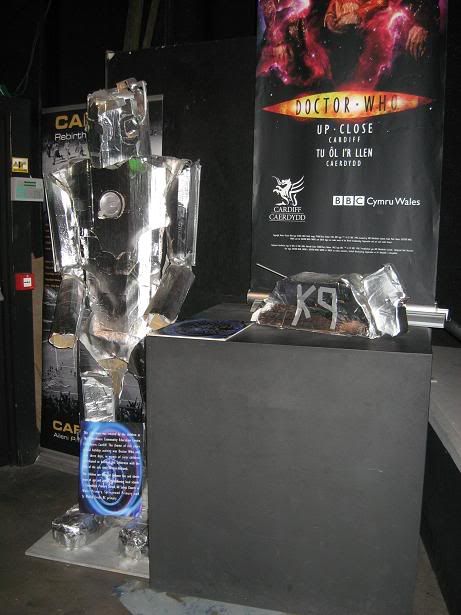 Here's Cardiff Bay itself. This view doesn't show it, but with numerous shops, restaurants, boat rides, and other attractions in the vicinity, I was reminded a bit of Baltimore's Inner Harbor.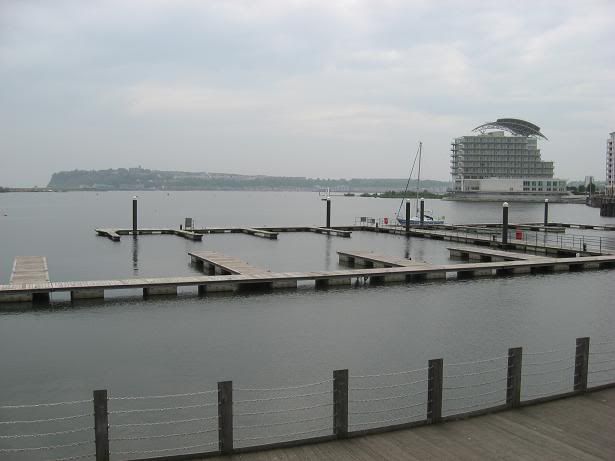 Close to the water is the ornate Pierhead Building...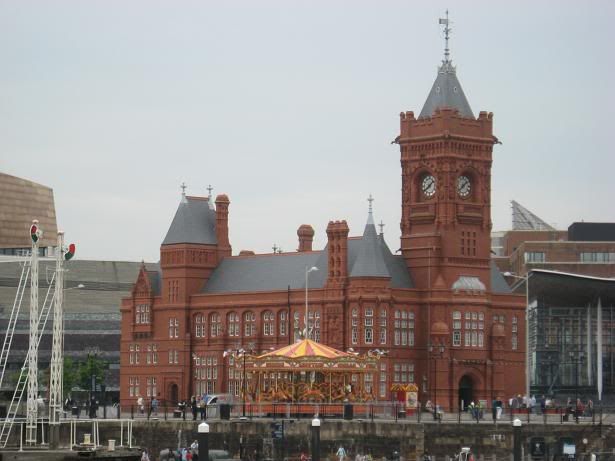 ...and behind it stands the Wales Millennium Centre. A premier arts complex in its own right,
Doctor Who
fans may have seen it in various episodes because the series is filmed in and around Cardiff.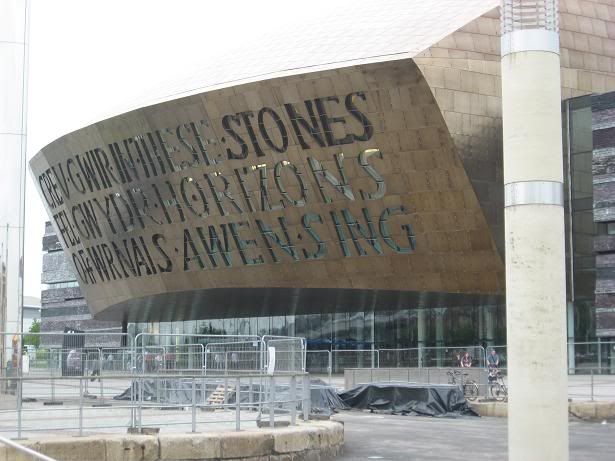 Finally, it was Chris who noticed this Panorama Stone, which shows places around the world linked with Cardiff Bay, Cardiff, and Wales. Note the city at the top of the picture.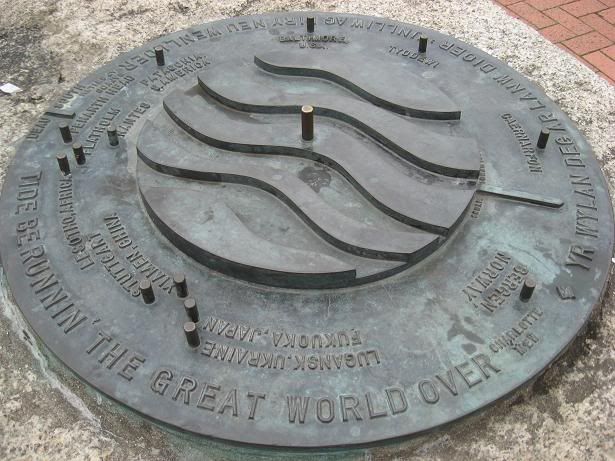 Need a close-up?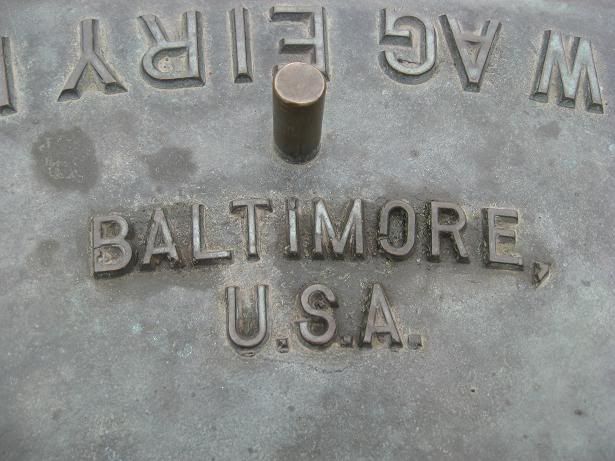 We'll be back home there before the end of the month.