My sister arrived in London on Saturday 7th June. She had been here once before on business, but didn't have time then to sightsee. We spent much of Sunday at the British Museum and the National Portrait Gallery. Between the two, we relaxed in Trafalgar Square. The Korea Summer Festival was in full swing, and when we arrived, Noridan was performing. They were fun to listen to and watch, especially when they were on the go....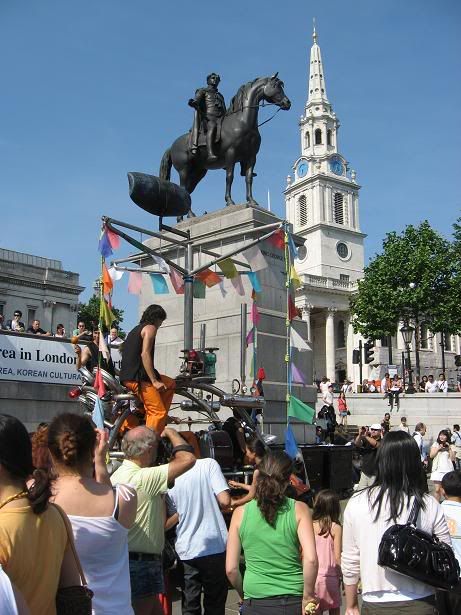 On Monday, we traveled by boat from Westminster Pier to Tower Pier. Yeoman Warder Kevin gave an excellent guided tour around the Tower of London - again. (What are the odds of that happening? Look back at "of tides and beef" from 22nd August to see another picture of him!)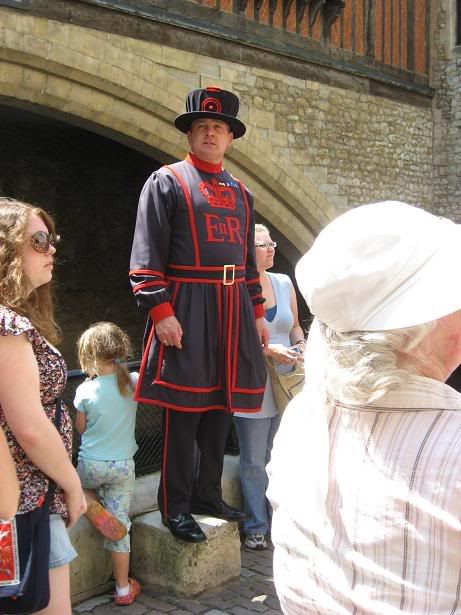 We ate a late lunch overlooking the St Katherine Docks. We also had a partial view of Tower Bridge from our outside table. London was in the middle of a heat wave that day - 80 degrees. It was great! Can I bring that home with me? Baltimore was also in the middle of a heat wave that day - 98 degrees with a triple digit heat index. Ugh. By tomorrow, London's high of 63 will be lower than Baltimore's low of 66.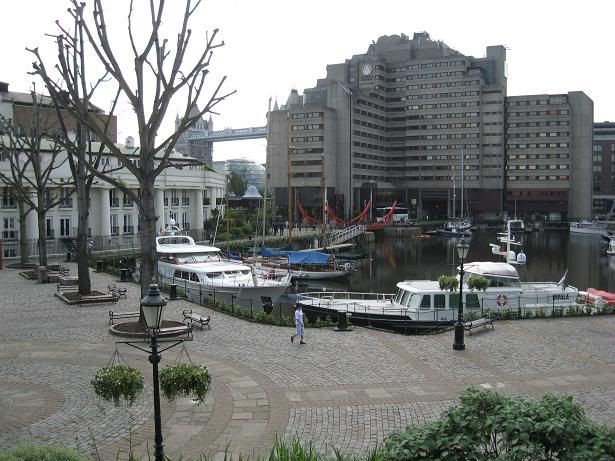 Enough about the weather. This is where we returned to watch the 16:15 bridge lift. When it was over, we hopped on a boat at Tower Pier and headed back upstream, this time getting off at Waterloo Pier, right by the London Eye.