Chris wanted to see the English coast, so last Thursday (5th June) we headed off by train for the 90 minute journey to Bournemouth and its 7 miles of sandy beaches. This was our first glimpse of the water. Can you find the yellow and orange kite?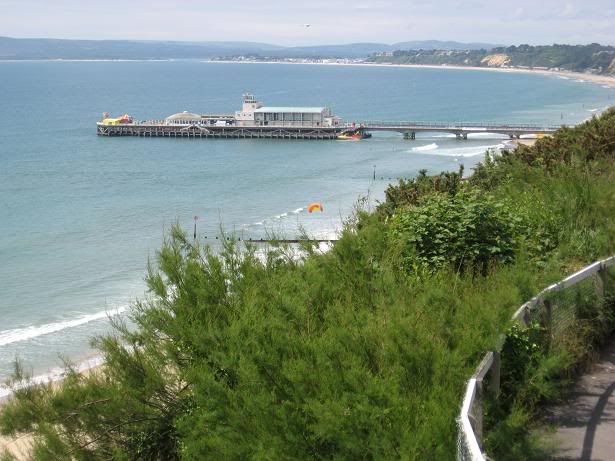 We walked down the cliff via an official zig zag path, and had a section of the beach almost to ourselves for a couple of hours.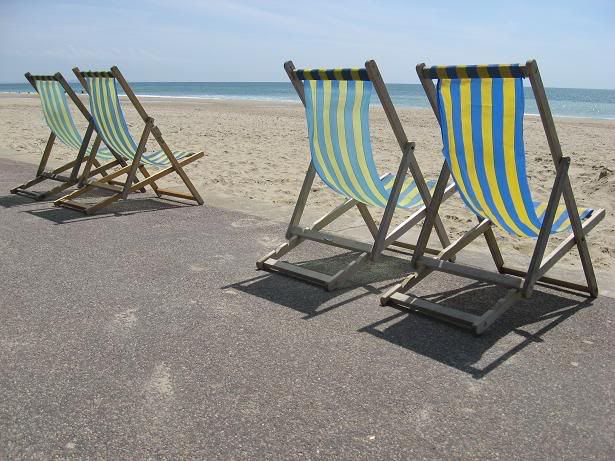 It was a sunny day, but it was also breezy, and the air temperature was only in the mid 60s. Nevertheless, some people soaked up the sun in their bathing suits, and a couple of nutters even went swimming in the 58 degree water. (No, not these two!)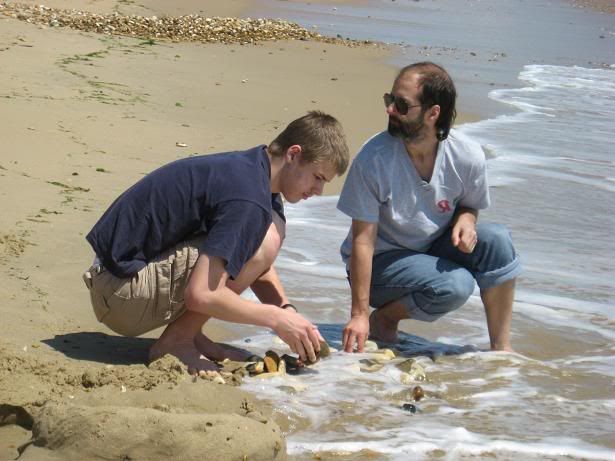 As we walked closer to the pier, the crowds increased. Along the way, we passed several informal games of cricket on the beach. You know it's not too serious when the wicket is made from a case of Foster's and a case of Strongbow, and the wicket-keeper is checking his mobile phone!
Most of the beach huts, which can be rented by the day or the week, were not in use. That will change come July and August, when school is out and families go on holiday.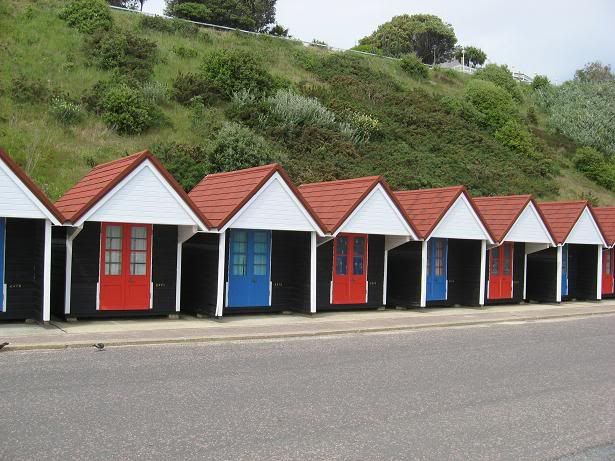 Chris and I (but not Dave) ended the day with a ride on the Bournemouth Eye.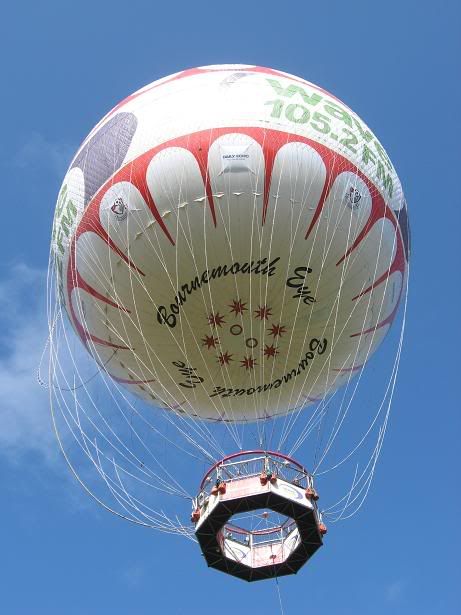 This allowed us to take one last look at the English coast, but now from 500 feet in the air.