This was our view of the London Eye as we approached Waterloo Pier by boat on Monday evening.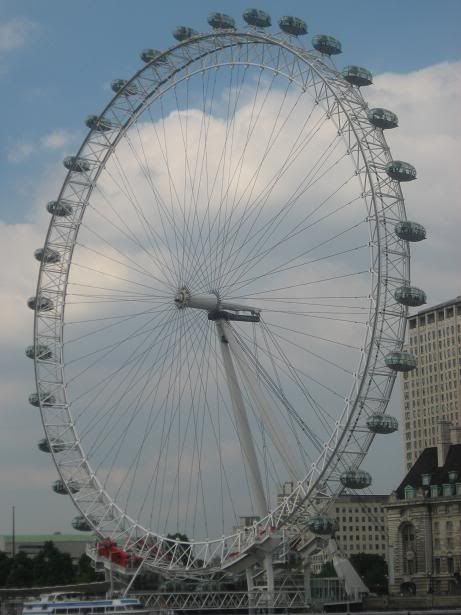 Beth and I had no interest in visiting Madame Tussauds, but couldn't resist posing with Pierce Brosnan in the London Eye ticket office. Imagine a whole attraction filled with these wax figures.... We did purchase tickets for a "flight" on the Eye, and only minutes later were on board.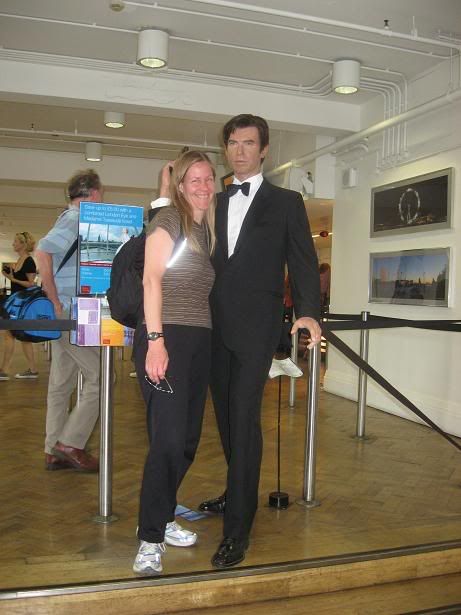 The capsule ahead of us splurged on a champagne trip, and we soon found out why. See the 2 people standing on the left? At the start of the ride they weren't engaged...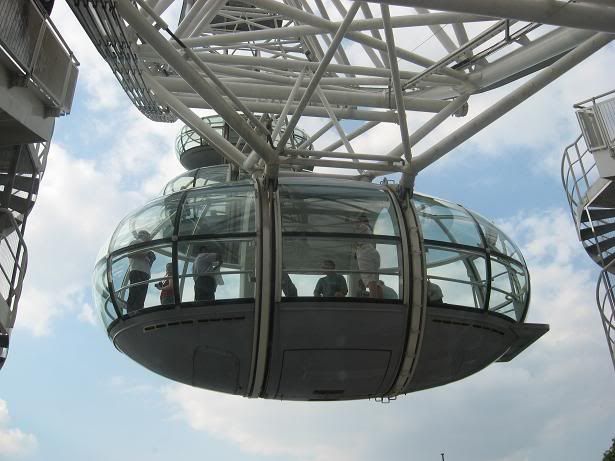 ...but soon after reaching the top they were! I failed to get a picture of the down on one knee part - probably because, like the rest of the people in our capsule, I was too busy staring, then "Awwww-ing," and finally clapping. It may not seem like it from this blog entry, but we really did spend most of our 30 minutes taking in the more traditional London sights!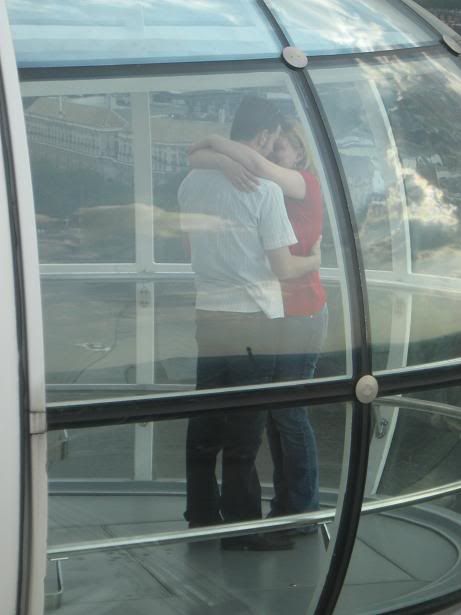 On Tuesday, Beth flew to Pisa in the morning to see another friend, and Dave flew to Amsterdam in the afternoon for a conference. They will both return to London tomorrow.