Dave went to Durham for 3 days and took 12 pictures. I went to Cambridge for 1 day and took 166 pictures. Somewhere in between us there's a happy medium!
I arrived at Scudamore's Punting Station around 9:30, and purchased a ticket for the first College Backs Tour of the day at 10:00. With time to kill, I wandered over to the Silver Street Bridge (right).
From there, I took my first picture of the Mathematical Bridge.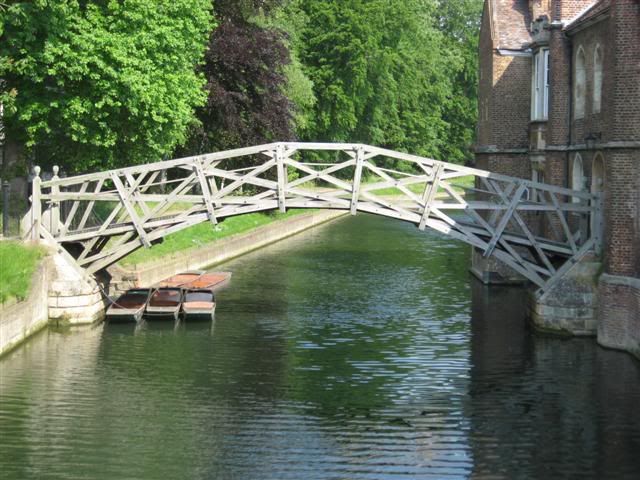 The view was very different about an hour later!
We almost had the Cam to ourselves at the beginning of the trip, but that didn't last very long. Here we are passing through St John's College, with the Bridge of Sighs in the foreground, and the Kitchen Bridge in the background.
I visited St John's College that afternoon, and once again, got a very different view of the river. It would be fun to rent a punt with a group of friends, but since I was on my own, a chauffeured public ride was my best option.
I enjoyed the commentary from our guide as we traveled by 7 of the 31 colleges at Cambridge. In addition, I had been looking forward to seeing this classic view of King's College Chapel from the water, and I wasn't disappointed.