Marianne and Jen are in charge of the Toddler Group that meets at Woking URC on Wednesday mornings during term time. It is a wonderful outreach program for the community, and I have been one of the assistants for much of the year. Several weeks ago the topic of Leonardslee came up, and when Marianne discovered that neither Jen nor I had been there, we scheduled an outing for last Tuesday. According to the website, "Leonardslee is one of England's most spectacular gardens and is world-famous for its rhododendrons and azaleas." In addition, it "is said to be one of the most spectacular gardens in Europe in the month of May." And that's when we were there.
We first visited the rock garden.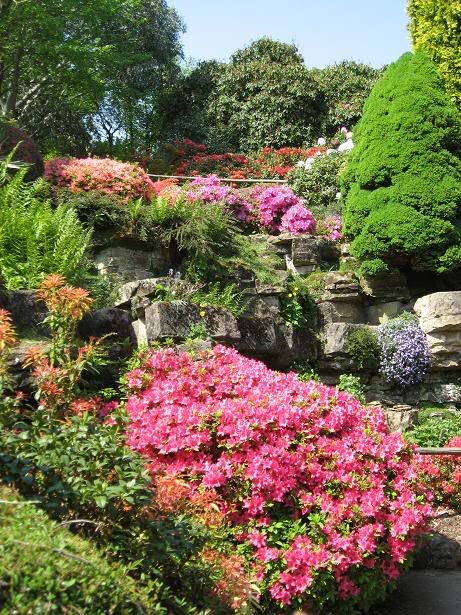 We then walked along endless colourful paths.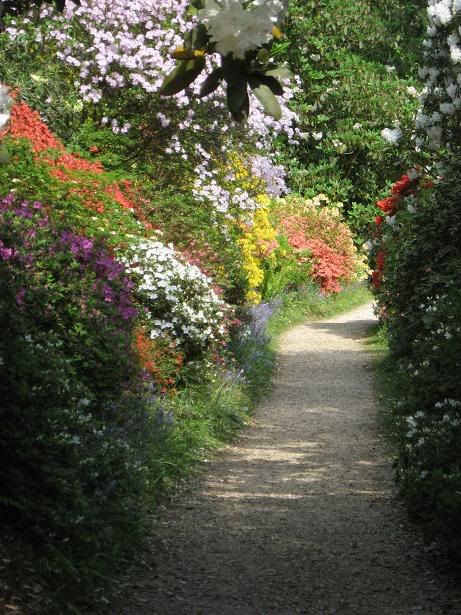 Only recently had I discovered the "flower" button on my camera for close-ups!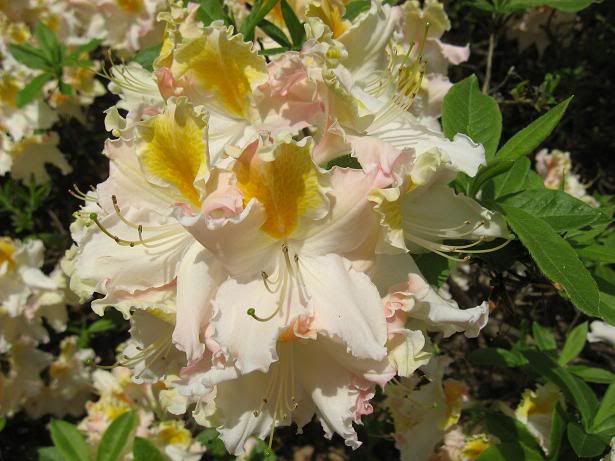 Leonardslee is also home to swans, ducks, geese, deer, and wallabies. Go figure....
The bluebell fields stretched as far as the eye could see.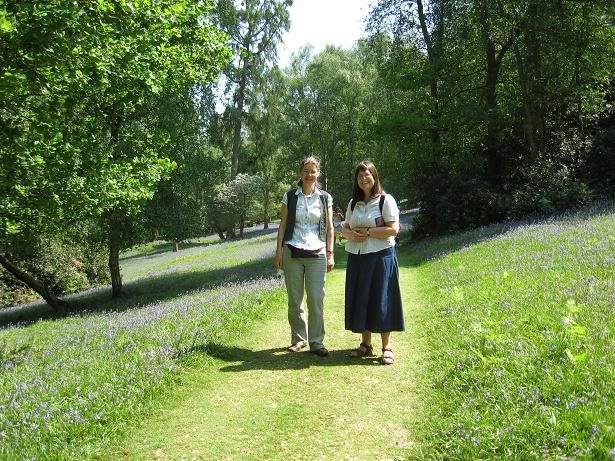 And our final beautiful view that afternoon was of the waterfall lake.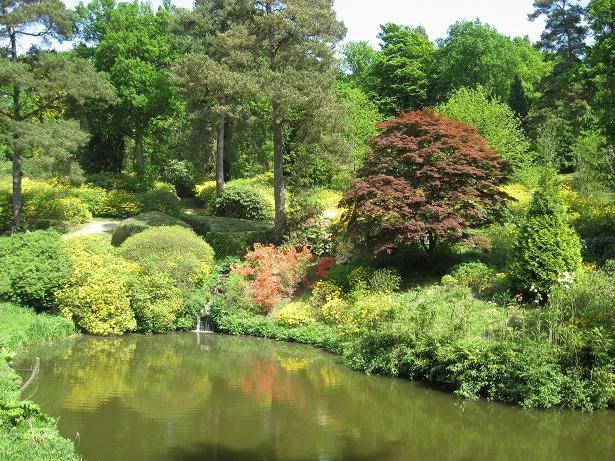 This property is currently on the market. If you would like a 6 bedroom main house, 4 cottages, an exhibition centre, a coach house with stable block, and 225 acres of famous gardens, it can all be yours for the guide price of 5 million pounds. That's only 10 million dollars!