That's the battle cry of the Daleks in
Doctor Who
.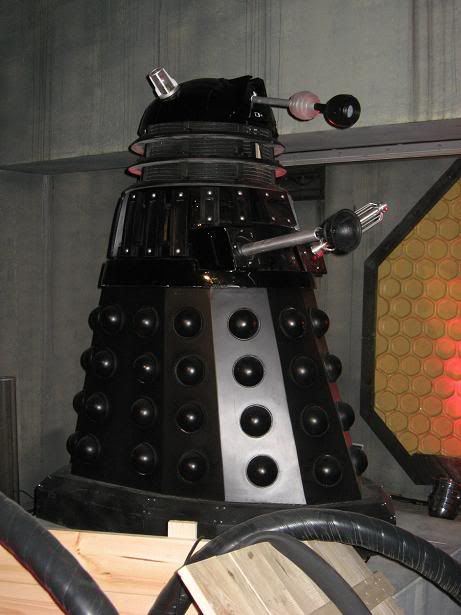 A new Doctor Who Exhibition just opened in March at Earl's Court in London, so Dave and I went there on Monday. On display are props, costumes, monsters, and creatures from the past few seasons. The TARDIS may look like an ordinary police box...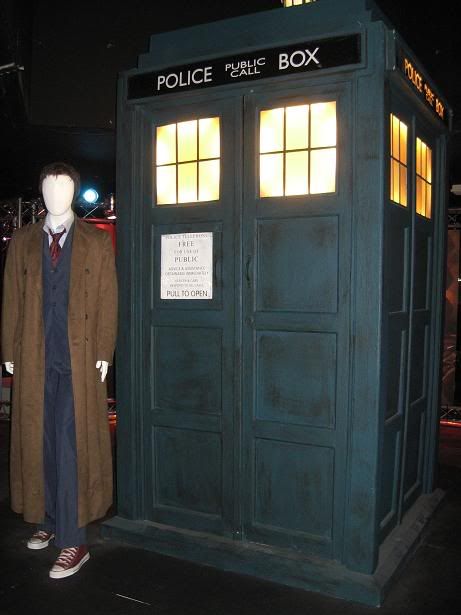 ...but it is much larger on the inside than it appears from the outside.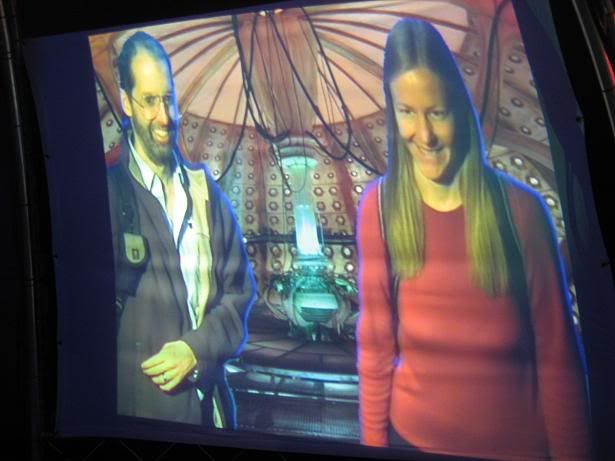 We saw Cybermen...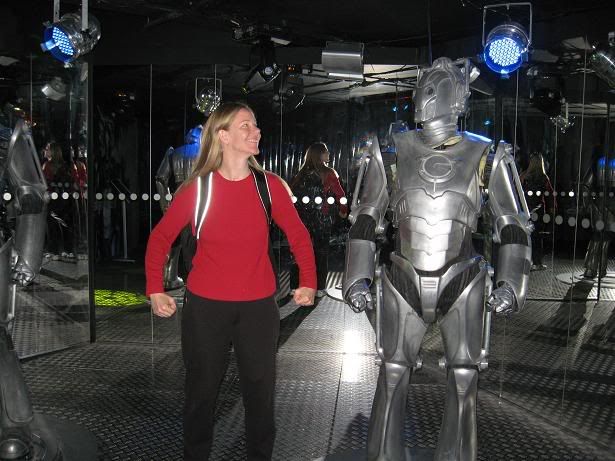 ...K-9...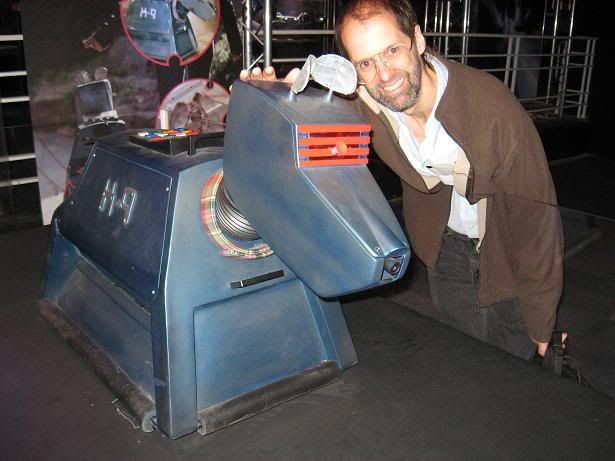 ...and Daleks of various colours.
Our next stop that afternoon was the Science Museum in South Kensington, and we finished off our evening with
The Phantom of the Opera
in the West End.