There is only 1 Spire in Dublin, and for that, many people are grateful. (Lorcan, our 1916 guide on Saturday, shared some of its rhyming nicknames with us, but most of them are not fit to print.) Other sights seemed to be everywhere we turned.
Traditional Irish Music - We ate dinner at The Porterhouse on Saturday night, and listened to Sliotar perform. I enjoyed it most when the musician in the middle was playing the pipes or a whistle.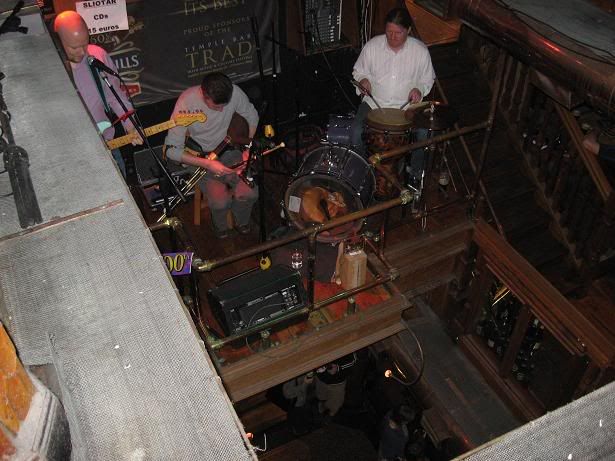 Green Post Boxes - Note the British symbol of Queen Victoria (VR) still on this one.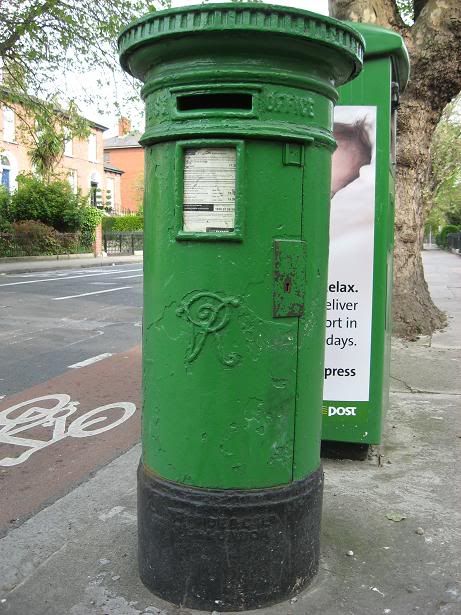 Georgian Doors - Much of Dublin was built during that era.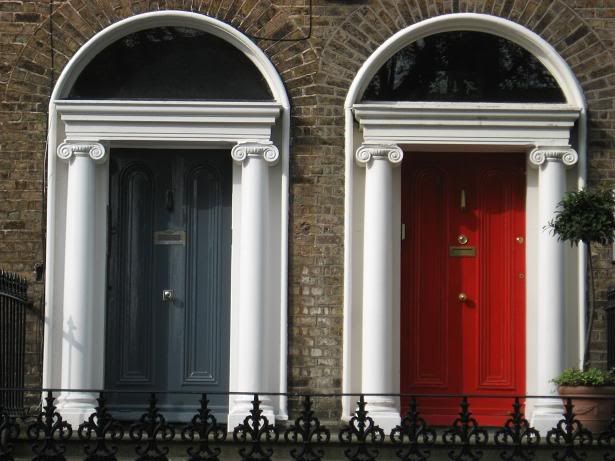 Ornate Lampposts - This was the most common design.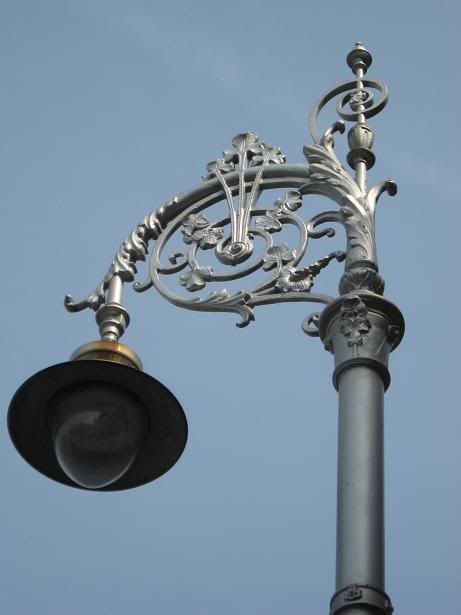 Guinness Logos - Here in the Guinness Storehouse, there were even more than usual!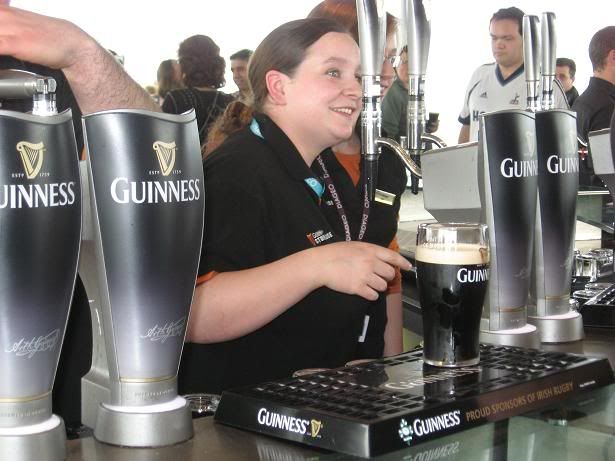 Pubs - Our last stop on Monday was at The Brazen Head, established in 1198, and reputed to be Ireland's oldest pub.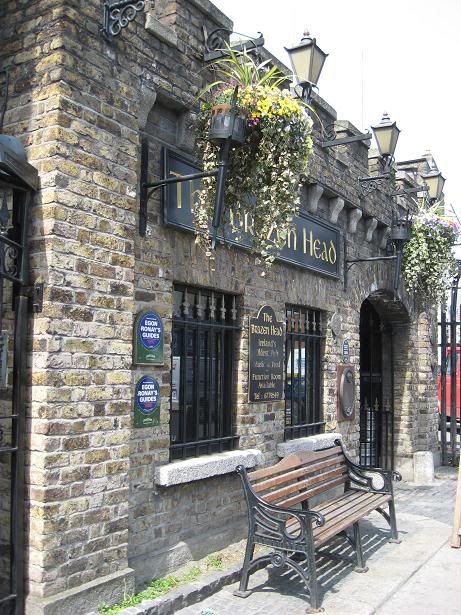 Dave and I had a great weekend in Dublin, and as we were flying back to London, I realized that my next plane ride will be to Baltimore....