Or maybe not. But we did rearrange the lounge at the start of the month. We pushed the couches into an "L" shape when we first moved here in December, with 1 couch blocking the entrance to the balcony. Now the couches are in a line, and the other one is blocking a radiator. (Turns out that the flat is well sealed, plus it was a mild winter, so we only turned the heat on a handful of times.) Having easy access to the balcony is wonderful.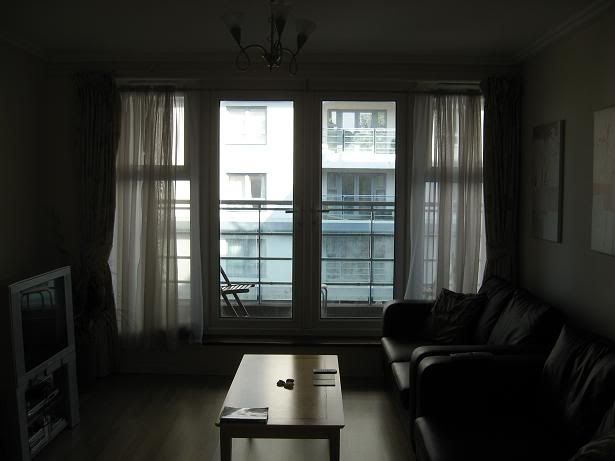 From May 3rd (when we visited the Thames Barrier) through May 13th (when I went to Leonardslee), we had a glorious run of 11 days - temperatures in the 70s, abundant sunshine, and almost no rain. Surely this couldn't be England! The balcony became a great place to enjoy tea in the morning, and London Pride or Pimm's in the evening.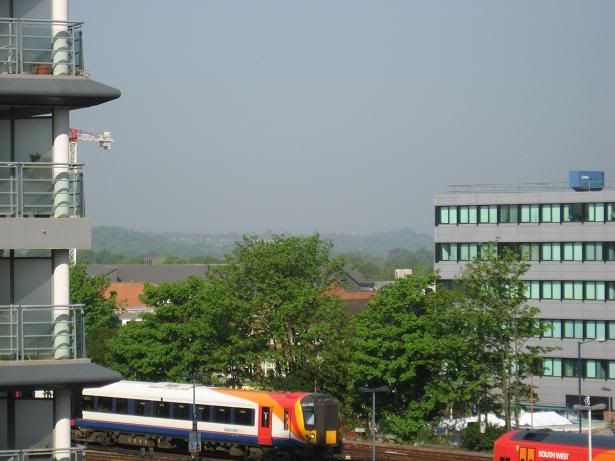 As we relaxed, we finally noticed the hills in the distance. We also watched enough trains to determine that the white ones come in multiples of 3 or 5 coaches, whereas the red and blue ones are always in multiples of 4.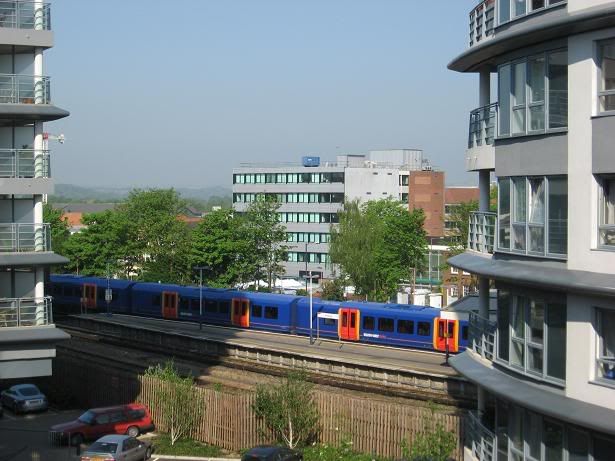 I'm going to miss the peaceful clickity clack of those trains passing through Woking. But I definitely won't miss the loud people walking to and from the station on Friday and Saturday nights....